You wouldn't buy a car without looking at it first or driving it, right? Would you buy a pair of shoes without trying them on first? Probably not.
The same principle goes with booking pet sitting and pet care services. It's wise to know the facts, the polices and what you're signing up for when you book pet sitting, dog walking or other pet care services with us, that's why we require a consultation.
Emergencies happen and on occasion the consultation is skipped, however, those situations are rare. More often than not, pet parents are proactive and plan for their pet care.
That's the reason for our consultation policies.
It gives us time to chat, time for us to learn about your pet and time for you to ask questions to determine if we're the right 'fit' for  you and your pet.
Muncie Pet Sitter Consultation Policies
As stated above, finding the right fit is important. The consultation gives us time to figure out if it will work.
You might be wondering what types of things do we do during the pet sitter consultation and basically, it's a meet and greet. We estimate 30-45 minutes for this meeting. We meet you in person, hopefully we've already talked on the phone or through email or text, and give your pet(s) time to meet us. It gives us time to discuss important things like feeding and potty schedules. We figure out what times of the day we need to book services.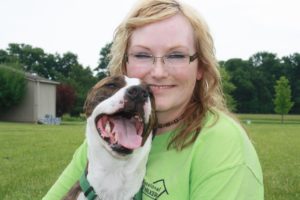 Muncie Pet Sitter Consultation Policies for Booking and Payment
We reserve pet care visits once your consultation is complete and we receive your payment.
New clients pay for their first set of visits at the consultation. However, if you choose to not pay for the first booking and just want to schedule the meet and greet anyway, a $25 consultation fee (plus gas fee if applicable) is due. We apply this credit to the first booking. The $25 credit expires 3 months from the first consultation.
Key Pick-Up Policy
New clients gives us us two working house keys at the consultation. A $15 key return fee is added to all new client invoices. This fee allows us to return the keys when we're finished or hold onto them for future services and return them later.
Client keys are kept in a safe and secure key file when we're not using them. If you'd like them returned immediately after we're finished, just let us know.
We hope you find this information helpful and look forward to working with you in the future.
Thank you,
Kelley Stewart, CEO|Pet Sitter
sit-stay-play In-home pet sitting & more.LLC
See our other polices below:
Pet Care Holiday Reservation Policies