sit-stay-play In-home pet sitting & more.LLC is here to help you with your pet care needs. Contact us at 765-744-5688 for immediate assistance or send a message.
Contact Us for Pet Care Services
sit-stay-play offers pet sitting, farm sitting, dog walking, poop scooping, pet taxi services (local and long distance), overnight pet care, hotel pet care, wedding pet care, monthly pet nail trim events in Muncie, Anderson and New Castle and in-home emergency grooming.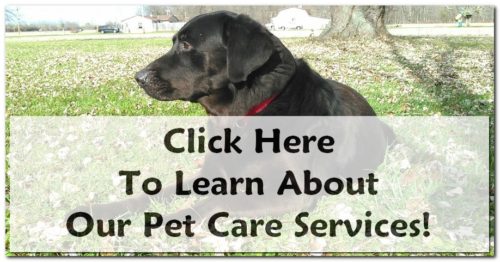 Cities in Indiana We Serve
Muncie
Yorktown
Gaston
Hartford City
Albany
Chesterfield
Daleville
Anderson
New Castle
Other areas by request
Why In-Home Services?
Because we come to you! There's no need to take your pet anywhere.
We can care for one pet, numerous pets or even farm animals. Our pet care providers will visit your home, apartment, office, campground, air bnb or hotel.
Senior pets and pets with medical issues are more comfortable in their own environment.
We'll save you time and provide reassurance so you won't have to worry about your pet while you're away.
We look forward to helping you and your pet(s).
Thank you,
Kelley Stewart, CEO|Pet Sitter

sit-stay-play In-home pet sitting & more.LLC
Servicing Muncie, Ball State University, Anderson, east central Indiana area
P.S. Sign your pet up for our free birthday club today!