Pet waste removal (AKA poop scooping) is a valuable cleaning service sit-stay-play provides for pet parents,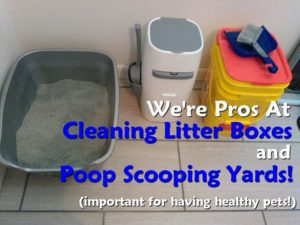 apartment/residential communities. We're offering a spring special starting March 4. Schedule weekly poop scooping in Muncie, Yorktown or Anderson and get 10% off each service – use promo code SPRING10 to get the special price! Request services here.
Professionals, pregnant women, single individuals, families, senior citizens, farmers and apartment/condo property managers all can benefit from our pet waste removal service because we save you time and keep pet waste cleaned up. People often ask us people really pay us to scoop their yards or litter boxes and our answer is YES, they do. Book poop scooping services here.
Why Schedule Pet Waste Removal Services?

Homeowners: A Clean Yard = Healthy People and Dogs




You put a high value on your property and having a yard filled with dog poop will detract from that. You can't enjoy your yard when you have to step around dog poop. Your kids can't get out there to play either, take care of it now and book weekly poop scooping.

You'll Have More Time

Hiring us to clean up the dog poop or cat litter box will give you more time to do the things you want.

Property Managers, Residential Communities:

Use promo code SPRING10 for 10% off weekly poop scooping services!

A Clean Community = Happy People

Rental properties, condominiums and businesses frequented by dogs benefit from keeping pet waste in public areas  down to a minimum.

Who wants to walk in a courtyard or common area littered with dog poop?

Property managers, when people take tours of your property, will they see a bunch of dog poo on or near the sidewalks, in the picnic areas or in front of the apartment buildings? If so, you should contact us immediately. Investing a small amount of money to keep this cleaned up will result in better showings and more residents moving in.

Property managers, if you don't direct attention to keeping the grounds clean and poop free it's going to devalue your community quickly.
Pet Waste Removal is Provided in These Counties
Poop scooping is available for residential customers as well as businesses, apartment communities and retirement facilities in:
Delaware County, (Muncie)
Madison County (Anderson)
Other areas by request
How Do I Schedule Pet Waste Removal?

Call 765-744-5688 or send a message. We'll do an initial consultation to determine your needs and give you a price. All new clients are charged the initial clean-up rate then a regular visit price once the yard is thoroughly cleaned.
How Often Should I Have My Yard Cleaned?
After the initial clean-up, weekly visits will keep your yard as healthy and clean as possible. We recommend weekly cleaning if children frequently walk in the yard where the dog potties but do offer bi-weekly yard cleanings.
How Long Does It Take?
On average, we can clean a normal size city yard in 15-20 minutes. However, for yards that have debris, rough terrain, rocks or pee gravel, high grass, weeds or a heavy accumulation of pet waste, it will take longer.
Where Do We Put The Poop?
We collect the waste in biodegradable bags designed for easy breakdown in landfills an place the bag in your trash can. sit-stay-play In-home pet sitting & more.LLC disinfects our tools and shoes after each poop scooping visit to reduce contamination and the spread of infection or disease.
Benefits of Hiring a Pet Waste Removal Service
You're making an environmentally-wise choice when you remove pet waste from your property:
You'll be able to enjoy your property more easily
You won't have to step around dog waste in the grass as frequently
Apartment communities will be cleaner and safer for dogs and people
You'll have more time in your day
You won't have to nag your husband, wife or kids to scoop the yard
Your house will be cleaner because your dog won't be stepping in his/her waste then tracking it back into your house – yuck!
Dogs will be healthier because pet waste can harbor bacteria and viruses, some which can be transmitted to humans – children and people will compromised immune systems are more vulnerable
Yard Clean-Up — *Initial Clean-Up Fee Applies To All First Time Clients

-1 Weekly Visit — Starts at $25
-2 Visits/Week — Starts at $45
-Bi-Weekly Visits — Starts at $60
-5 (monthly) — Starts at $100
-Initial clean-up fee for residential properties — Starts at $50

*Each visit includes 2 gallons of waste removal.
*Each additional gallon is $5 per gallon.
*Average work time is 15-20 minutes. After 20 minutes a $10 per 5 minute work fee is charged.
We Haven't Forgotten The Kitties – Cat Box Clean Outs 
Kitty box stinky? Health reasons prevent you from cleaning the litter box?
This service is great for pregnant and nursing moms. Doctors recommend that if you're pregnant to refrain from cleaning litter boxes because the smell can be noxious and dangerous to you and your baby.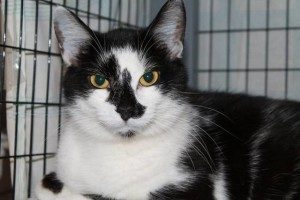 We Can Help!
Schedule a daily or weekly litter box or cage clean-out.
We'll come to your home, use your litter scoop and bags and clean the cat box.
Individual Visit — Starts at $18
3 Visits — Starts at $51 (per week)
15 Visits — Starts at $255
Prices include 2 litter boxes or cage with up to 4 pets. Each additional pet is $5 each per visit,
Interesting Facts About A Not-So-Nice Topic…
Parvovirus is spread to dogs by direct or indirect contact with dog feces, it is very contagious.  In fact, studies have shown that the virus can survive in feces and other organic material such as soil for over a year. It survives extremely cold and hot temperatures.
Campylobacter germs are found in animal feces.  This germ causes gastrointestinal symptoms. It's usually not dangerous, but can cause severe illness in people with weakened immune systems.
Leptospira infection is caused from contact with water, food, or soil containing urine from infected animals. This can be very serious if left untreated.
Salmonella infection. People get this often-severe gastrointestinal infection via contact with animal feces. It can cause severe kidney damage to young children.
Other parasites of cats and dogs:
Tapeworm.

A person can get tapeworm by swallowing an infected flea.
Hookworm. Hookworms are common in tropical and subtropical areas. Hookworms infest soil contaminated by animal feces. Humans get infected by walking on

contaminated soil and by having direct contact with the dog feces or worms. Heavy infections can be serious and can threaten the dogs' life.
Cryptosporidiosis. In humans, t

his parasite causes mild to severe intestinal symptoms like diarrhea. Crytosporidiosis is dangerous to people with weakened immune systems.
Ringworm

isn't a parasite, but a fungal infection that forms a ring-shaped rash on the skin or a bald patch on the scalp. Ringworm is transmitted by contacting an infected animal directly.
Please contact us to set up a poop scooping consultation. All rates and services listed are subject to change.
Thanks,
Kelley Stewart, CEO|Pet Sitter
sit-stay-play In-home pet sitting & more.LLC
P.S. Book weekly poop scooping visits to start March 4 and receive 10% your first month of service – book now – use promo code SPRING10 for this offer.