Muncie mobile grooming is designed to help pets be comfortable and to help them stay healthy.
Our policy is HEALTH over VANITY.
Pets that are extremely stressed cannot be groomed safely. In saying that, we recommend starting grooming services when pets are young. But regardless of when grooming services are started, during our time together, we may need to break our grooming sessions up into shorter sessions for dogs and cats that are stressed.
Mobile Grooming Services are Great for:
Elderly pets

Dogs or cats that are matted

Dogs that have a hard time getting in/out of vehicles

Dogs that need brushed out

Pets that have severe anxiety and stress out when taken to a vet or groomer

Nail trims, ear cleaning and overall

maintenance
Appointments are easy to schedule so just click here
to get started.
Prices start at $55 per hour.
Our groomers take pride in their ability to work with a variety of pets however, we do recommend you contact Jenn at Downtown Dogs for show grooms! Other local groomers include:
-PineAcre Kennels
-Care Animal Hospital
-The Proud Pooch
-Dogs in Style
-Lucky Dog Salon
-Clamme's Chaotic Coop & Kennel
Muncie Mobile Pet Grooming
Your pets are safe with sit-stay-play!
Our groomers go through a rigorous background check (local and nationwide) and reference checks prior to working with us. And, since we're working in YOUR home, you won't be very far away (and may be helping us actually) so you can see how your pet is doing.
We can explain things as we go and give you tips on how to maintain your pet in between visits.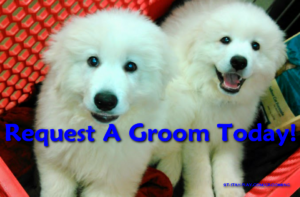 What Are the Benefits of In-Home Grooming?
Our clients choose in-home grooming because it's convenient and comfortable. However, there's other reasons, for example:
It's easier for pet parents with large dogs that are hard to get in/out of their vehicles;

Pets with medical issues or stress-related illnesses often have less episodes if they stay at home;

Older pets, blind and deaf dogs stay more comfortable;

Puppy mill dogs and dogs rescued from breeding/medical testing facilities may be more comfortable staying home instead of going to a new place which can be traumatizing;

Cats are less stressed if groomed with their person close by; and

In-home services are easier for people with multiple animals and a busy life. There's no need to take your pet anywhere because we come to you.
Muncie Mobile Pet Grooming Services Available
Bathing (small dogs only)
Clipping
Brushing
De-Shedding
Ear and Eye Cleaning
Nail Trimming and Filing
Emergency Mat Removal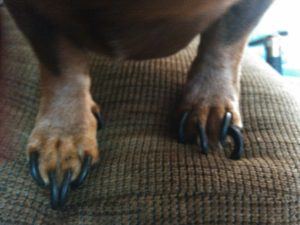 Follow These Tips for the Best In-Home Grooming Experience
We know you want your pet to be comfortable during the grooming appointment and these are the things that can make it go more smoothly:
Adequate Space – Allow our groomer room to set up the grooming table and an area on the floor to work.

Easy access to electrical outlets

Good Lighting – The groomer needs a well-lit room to work in.
Quiet Zone – Minimize people and other pets coming/going from the work area. This will help your pet stay relaxed. Feel free to stay and watch (and help if we ask).
Clean and Clutter Free Bathtub or Sink – Depending on the size of dog or cat, the groomer might use your bathtub or kitchen sink. In either case, remove all bottles, soaps and razors from the edges so nothing falls on your pet. We suggest you keep a hair catcher in your drain to catch most of the hair.
Rubber Bath/Sink Mat – A rubber bath/sink mat will help us to ensure your pet has good footing while in the tub (or sink).
Towels – Please have three or four large bath towels if the groomer is bathing your pet.
Trash Bag, Broom, Dust Pan – The groomer will gather most of the pet hair up during the pet groom but we ask that you provide a trash bag, broom and dust pan (if appropriate).
Have Your Pet Ready – Our fee starts shortly after we arrive. To help keep prices affordable make sure to have the space we'll be working in ready. Make sure your pet has relieved herself before the groomer arrives. And keep pet out in the main area, don't let them run off and hide before we arrive.
Smoke Free Home – For the health and well-being of our groomers we cannot do grooming services in homes where cigarette smoking is permitted. Also, if smoking is allowed on a porch or other area and we have to walk through it to get inside the house, we cannot provide services.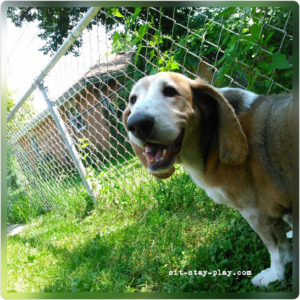 Last-Minute Tips For In-Home Grooming Clients
1 – In-home grooming openings fill up quickly, book early if you have time constraints or if you want to stay on a regular maintenance plan.
2 – If your pet is too scared for the groomer to complete the service or if the groomer feels that the pet will cause himself (or the groomer) harm, the service will be stopped. If that happens, we will prorate our hourly rate to the time we actually worked with your pet. A follow-up visit may be scheduled to finish the groom or a referral to a full-grooming salon or veterinarian may be necessary.
3 – The groomer will have pet-friendly, cruelty free shampoo and conditioner to use however, if you have a specific product for your pet, let your groomer know before they start.
4 – Bathing and grooming should be done at least 48 hours after a topical flea treatment and pets should not have fleas on them when we visit.
5 – The groomer may take your pet outside for part of the service if the weather is nice.
Payment and Scheduling
*Once you request services on our website we'll send an email back with questions related to your grooming request. After we evaluate your responses we'll let you know if we can proceed with setting up your in-home visit.
Prices are based on the type of service and the length of time estimated to complete it. We estimate a full dog groom to take two or three hours on a well-behaved dog. This is only an estimate, it could be shorter or longer if the dog tries to bite or is difficult to handle.
If your dog only needs spot work like mat removal, potty patch area cleaned up, paw pads cleaned, ears cleaned up, etc., your price will be pro-rated but or a full one-hour groom the price is $55.

Cats that need shaved down will take at least an hour depending on how they cooperate.
Prior to your service we will discuss the payment with you. In saying that, the price can change once the groomer starts the service. Payment plans are not accepted. Complete payment is due when the groomer finishes.
Starting price is $55 per hour.
Payment forms include cash, check (with valid identification), Zelle and Square.
Thank you,
Kelley Stewart, CEO|Pet Sitter
sit-stay-play In-home pet sitting & more.LLC
"Your pet sitting, dog walking, poop scooping specialists!"
P.S. Connect with us on Facebook, Instagram and Twitter – you may just see pictures of your pet with us! And don't forget to sign your pet up for our FREE birthday club