sit-stay-play In-home pet sitting & more.LLC is here to help pet parents that love their pets enough to provide the best for their furbabies; we're LGBTQ+ friendly here!
Regardless of your sexual preference, sexual identity, race, religion, class, education level or ethnicity, we support you and we value you.
If you need dog walking, we got you covered. If you're going out of town and don't want to board your dog, we can help. Let's say you're getting married and you want your dog or other pet to be in the wedding, we can even help with that. Our services are flexible and we give you peace of mind.
Furthermore, if you don't have a pet now but are thinking about adopting one, please keep us in mind. We offer many services that you'll find beneficial. NEW CLIENTS – Click here to schedule services now!
Returning clients can fill out this short request…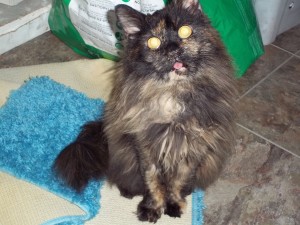 Why Our Services Are Great For You
Our services allow you to feel comfortable leaving your pet at home and best of all — NO KENNEL IS NEEDED. All your pets can stay in the comfort of your home;
Updates are just a phone call, text or email away;
You won't have to bother friends or family to watch your furbabies, we'll take care of everything for you; and
We value you. You're a human being, you matter and so do your pets.
Whatever pet care provider you choose to care for your pets, we urge you to go with a professional company. Try to stay away from personal ads on craigslist, for your safety as well as your pets. Many fly-by-night pet sitters post ads on there and they might not be insured, have a driver's license, have experience handling animals, have legal forms or a back-up plan in case of emergency.
We've been in business since 2008 and have hundreds of happy customers. Feel free to browse around our site and read our testimonials. We're on Angie's List too and have several excellent reviews listed.
Thanks for visiting our website,
Kelley Stewart, CEO|Pet Sitter
sit-stay-play In-home pet sitting & more.LLC
P.S. Sign you pet up for our FREE birthday club!
Proudly serving pet parents in these Indiana cities: Muncie, Anderson, Yorktown, Hartford City, Albany, Gaston, Upland, Pendleton, New Castle, Indianapolis and most surrounding cities
P.P.S. Ready for us to take care of your pets? Go here to book visits.