If you live in Yorktown, Indiana, you have the best of both worlds. Small town living but still close enough to the 'big city' to get everything you need.
Other things that make Yorktown great is Morrow's Meadow and Canoe Country, especially if you have dogs.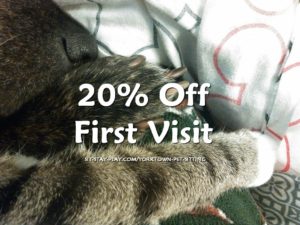 Morrow's Meadow is a super place to walk or run with your dog, there's lots of green space and a wonderful walking trail. Canoe Country offers you the chance to take Fido on the river; either in a kayak or canoe.
Another thing that makes Yorktown great for pet people is the ease of service for pet care.
sit-stay-play In-home pet sitting & more.LLC provides pet sitting, dog walking, farm sitting, overnight pet care, pet taxi services and even in-home grooming services in the Yorktown area. So, if you have a pet and want to try something other than boarding, daycare or having your neighbor or friend take care of your pet(s), we can help.
Our services are convenient because we come to you.
Your pet(s) benefit because they can stay comfy at home. This is important if your pet is older or has any type of health or behavior issue. Being boarded at a kennel or veterinarian office can cause stress, which can lead to other problems. When we come to your home, it's easy and relatively stress-free for most pets.
It's easy for potential clients to request services with us, just click this link to send a message and we'll be in touch. When you book pet care services with us, you're getting professional services at an affordable price. And what's better, we're just a phone call or text away so you can always check on your pet while you're away from home!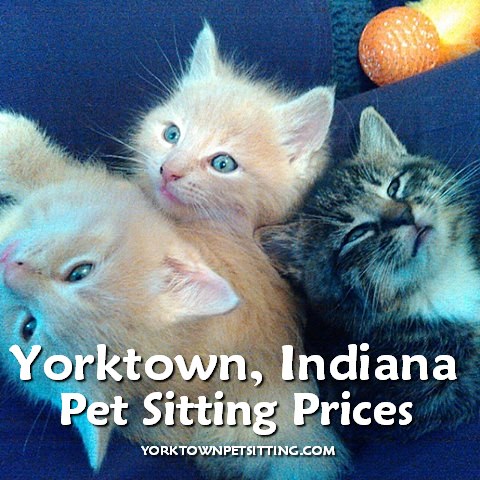 Yorktown Pet Sitting Prices, Dog Walking & Other Services

In general, pet sitting prices for Yorktown, IN residents start at $26 per visit. Most people that have dogs book three visits a day, but some will book two depending on their budget and pet needs.
Dog walking in Yorktown starts at $24 per visit but we offer discounts for people that book four or more walks per week. Potty break visits (10-15 minutes) start at $21.
Overnight pet sitting starts at $91 for 8 hours.
Pet taxi services start at $28 each way.
Farm sitting usually starts at $48 per visit but again, can vary based on client and pet/livestock needs.
Grooming services start at $68, minimum fee $33
If you've wanted to try something other than kenneling or boarding, contact us and we'll see if we can help.
Thanks for stopping by,
Kelley Stewart, CEO|Pet Sitter
sit-stay-play In-home pet sitting & more.LLC
"Your pet sitting, dog walking, poop scooping specialists!"
P.S. Did you know we have a FREE pet birthday club? Members get birthday surprises, notes, invitations to special parties and much more. Sign up here.