Welcome to the wonderful world of professional pet care! We're glad you decided to give our services a try and will work hard to make sure you and your pet are happy.
To get started, Muncie Pet Sitter Consultation policies include having you, our wonderful new client, complete several forms at our consultation. Don't worry, they're simple and easy to fill out so there's no need to stress.
Muncie Pet Sitter Consultation Policies
Before we set up pet care services, you will need to complete basic forms such as our service request form, emergency contact form, key form and pet information form. These allow us to have the directions to care for your pet appropriately AND gives us information on who to call in case of an emergency.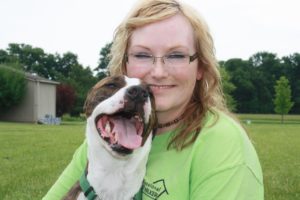 Muncie Pet Sitter Consultation Policies for Booking and Payment
Reservations aren't confirmed until complete payment is made.
We suggest you pay for your first booking during your initial consultation. However, if you choose to not pay at that time, a $25 consultation fee (plus gas fee if applicable) is due at the consult. This fee is applied to your first booking if you schedule within 3 months. After that, the deposit is forfeited and we keep the $25.
Key Pick-Up Policy
We require new clients to have two working house keys to loan us at the consultation. We don't accept garage door openers and kindly ask you provide just two house keys. Should a client only provide one, a $5 key copy fee will be added to your bill. Also, a $15 key return fee is added to all new client invoices. This ensures that we can drop off your house keys when you request.
FYI: Keys are kept in our safe and secure key file in between visits. We suggest you keep keys with us in case of an emergency or a lock-out situation. However, we're more than happy to return them when the job is complete. It will be your responsibility to get your house keys back to us the next time you request services.
**As a reminder, when you book services through sit-stay-play, you're booking with the company, not an individual pet care provider. This means that any staff member could potentially work with your pets at any time. However, if you would only like Kelley Stewart to do your visits, you can request her for $5 extra per visit.
If you would like to meet the pet care provider who will be mainly working with your pet, please let us know as soon as possible so we can book a separate meeting at the rate of $20/visit.
Thank you,
Kelley Stewart, CEO|Pet Sitter
sit-stay-play In-home pet sitting & more.LLC
See our other polices below:
Pet Care Holiday Reservation Policies