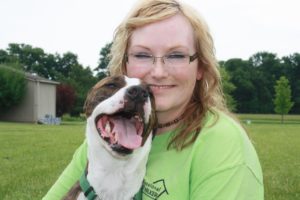 Muncie pet sitter consultation policies state that we need clients to fill out a service request form, an emergency contact and key form and a pet information form before your consultation is scheduled. Once these things are done, you'll be joining the ranks of many happy clients and pets in Muncie, Anderson, Yorktown, Hartford City and Indianapolis.
New clients will need to fill out these 3 easy forms in order to book your free initial consultation.
The consultation is for new clients to book services. If you don't book services, a $25 consultation fee (plus gas fee if applicable) is due at the appointment. By booking and paying for services at the consultation you'll avoid this consultation fee.
Current clients can book services by clicking this link.
Muncie Pet Sitter Consultation Policies for Pet/Farm Sitting and Dog Walking Services
Muncie Pet Sitter Consultation Policies For Online Forms
Forms must be received by sit-stay-play before we schedule your consultation.
Muncie Pet Sitter Consultation Policies For Booking and Payment
Complete payment for the services you book is due at the initial consultation. If the services aren't paid for in advance a $25 consultation fee is due. This consultation fee can be applied to any service up to 3 months from date of original consultation. After that, the deposit is forfeited.
If you have any questions about the paperwork, please call the office ASAP.
**As a reminder, when you book services through sit-stay-play, you're booking with the company, not an individual pet care provider. This means that any staff member could potentially work with your pets at any time. However, if you would only like Kelley Stewart to do your visits, you can request her for $5 extra per visit.
If you would like to meet the pet care provider who will be mainly working with your pet, please let us know as soon as possible so we can book a separate meeting at the rate of $19/visit.
Thank you,
Kelley Stewart, CEO|Pet Sitter
sit-stay-play In-home pet sitting & more.LLC
See our other polices below:
Pet Care Holiday Reservation Policies