Pet parents in Muncie, Anderson, Yorktown and most surrounding cities might have several options when it comes to pet care and if you'd like to schedule pet care services with us, we've made it easier than ever.
We feel pet sitting is the best option for many people (and pets), especially if you have a multiple-pet household or have farm animals or livestock. The process to schedule pet care services is easy!
How Do I Schedule Pet Care Services?
Scheduling pet care services is easy! There's 1 online form to complete for new clients and one simple one for current clients.
If you haven't used our services before just fill out this form completely. We use the answers there to see if we can provide services that you need.
What We Do and Who We Work With
Our company is designed to help pet parents and farmers by providing necessary and dependable services that you'll need at one time or another.
Services we provide include dog walking, farm sitting, poop scooping, hotel pet care, overnight pet care and basic obedience training, although not all services are provided in all areas at this time.
Currently we service Muncie, Yorktown, New Castle, Hartford City, Albany, Anderson, Yorktown, Daleville, Pendleton, Lapel, Fishers, Carmel, Indianapolis and Brownsburg.
Ready To Get Started?
If you're ready to set up pet sitting, dog walking, pet waste removal or any other service we provide, awesome. Just fill out this form. Note: farmers or people with a large number of animals, just fill in the form the best you can and we can discuss the details at your consultation.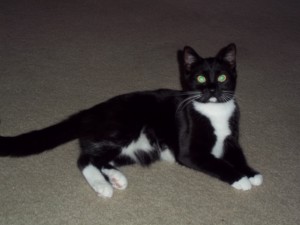 Welcome Email and Telephone Call
Once we receive your initial form we'll then send you a welcome email and call you to set up your free initial consultation.
You'll receive a call the day before your consultation to confirm our appointment. During the call, we'll make sure you have your house keys or other items ready. If you don't we'll just set up a new appointment at a later date.
Your Time And Our Time Is Important
We want to be efficient and productive at our first meeting with you and learn as much as we can about your pet(s). (Last minute consultations and pet care booking can  be done but are limited. We encourage you to contact us at least a week or two prior to actually needing services.)
At the conclusion of our consultation we'll book your reservation, complete the rest of your paperwork, collect payment and collect two house keys (or whatever you give us), one will be kept in our key file and the other will be used by your pet care provider.
———>>>>>>Services are not considered booked until full payment and complete registration paperwork is received.<<<<<<<————
Completed paperwork and payment must be received by the office before we start services.
INCOMPLETE paperwork and failure to submit payment will result in us not being able to provide care so we highly recommend you complete all of your forms and ensure complete payment is made. If you have any questions about the paperwork, please contact the office ASAP.
Looking forward to meeting you!
Kelley Stewart, CEO|Pet Sitter
sit-stay-play In-home pet sitting & more.LLC
P.S. Here's another article about the Pet Service Request Form