Providing peace of mind is one of the most valuable things we can give our pet sitting and dog walking clients. In saying that, it's nice when our clients let us know how they've been helped by using our pet care services.
In the article below, you'll see how a woman (and her dog, Lucy) benefits from using our weekly dog walking visits. Barb feels good because she's able to make sure Lucy has fun and gets her exercise while she has time to get healthy.
Bringing Peace of Mind is Our #1 Goal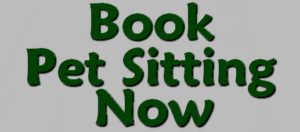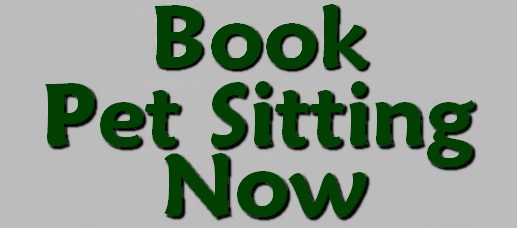 Barbara R. is one of our newest dog walking clients and I've gotten to know Lucy (and mom) quite well over the last  several weeks and it's been delightful. Lucy is one lucky dog and Barb is a great person, mom, grandmother, she's kind and considerate and loves Lucy with all her heart.
When I asked Barb is she would be willing to be a new face in our marketing efforts, she said yes without any hesitation. She shared her story and even allowed me to take a few pictures to share.
If you're a dog mom or dad I hope you're encouraged by this. Remember to think of us if you're ever in a medical situation and need pet care help or just need regular pet sitting or dog walking visits. Without further adieu, here's Barb's story…
"I was hospitalized in early October and my son found Kelley's website, met with her and for the past 6 weeks, she has been coming to my home and walking Lucy, initially daily for 2 weeks and now 3 days/week. I am not able to get out and walk Lucy now due to health issues and having Kelley come and walk Lucy has been such a blessing. Lucy knows her car and is so excited and happy to go for her walks. It has helped Lucy with the arthritis in her back legs and she is able to walk nearly a mile now without any problems. It has helped me because I feel Lucy shouldn't have to suffer because I can't get out with her and exercise her. Kelley has been awesome with her and I highly recommend her to anyone who has a need for someone to love their pet as much as they do!"

Pet Care Help is Just A Call Away for Those Affected by Health Issues
If you have a loved one that may benefit from our services due to a health issue, please give me a call at 765-744-5688 or visit this link to fill out our short service request form.
I'd be happy to talk to you and figure out a plan to help both the human and the pet(s). Muncie, Anderson and Yorktown are just a few of the cities we work in.
Thanks for reading,
Kelley Stewart, CEO|Pet Sitter
sit-stay-play In-home pet sitting & more.LLC
"Your pet sitting, dog walking, poop scooping specialists!"