If you haven't drove through Ball State campus in a while I suggest you take a trip down memory lane or at least venture out and see the ongoing changes on campus.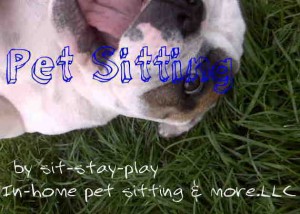 Welcome Ball State Parents, Students, New Faculty
As I drive down McKinley Avenue I see many parents and students walking through Ball State campus. There's high school tours going on and international students learning their way around campus. It's an exciting time of year for many incoming freshmen and those touring the campus. For many, this will be their first time living away from home and for some, the first time out of their native country. We're glad you're here and we'd like to say –WELCOME to Muncie!! We can possibly help your transition and help you with pet care down the road so keep us in mind.
Students, Are You Bringing A Pet With You Or Plan On Adopting?
Our staff at sit-stay-play In-home pet sitting & more.LLC knows that many students will bring pets or will adopt a new pet while they're in college; we'd like to be able to help them while they're here. We can be a huge resource for any college student and we also hire students on occasion so if you're a student looking for extra income or you're a parent just trying to help your student find a job, keep us on your radar.
Useful Pet Care Services Available To Ball State Parents and Students
Mid-day potty breaks (great for new puppies or when students will be gone for long periods of time–especially finals week and breaks!)
Dog walking (great if you don't want to rush home to walk your dog)
Pet sitting (good for breaks and summer and winter vacation while students work or visit home)
Pet taxi (good if a student doesn't have a car and needs to get their pet to a vet or groomer)
Hotel pet care (good for parents that bring their pet with them when they visit their college student. We can take care of your pet at the hotel, freeing you to eat dinner, catch a movie or just spend quality time with your son or daughter.)
Parents, if you visit your student during family weekend or for homecoming, remember, we can help you also. Your student will go through all kinds of emotional roller coasters this first year of college and having their pet visit them as much as possible is a great way you can help.
Please visit our website to see a complete list of our pet care services. We'd be happy to assist you and any Ball State student or faculty with their pet care needs.
Thank you,
Kelley Stewart, CEO|Pet Sitter and BSU Alum, #ChirpChirp
sit-stay-play In-home pet sitting & more.LLC
Serving Ball State University pet parents since 2008!
P.S. Book your pet care services now for summer break!