While it may be Black Friday, it's promo time here at sit-stay-play.
If you didn't know, we have several Christmas and holiday events coming up in the coming weeks. To make everything run smoothly, advertising must be done. We depend on you, our followers, our clients and supporters to help us spread the word so if you don't mind, please like and share this post.
How You Can Help
Liking and sharing our events on Facebook
Sending our posts to people that you think may like to attend
Leaving reviews about past events you've been to
Attending our events

It's Not Just Pet Sitting
There's never a dull moment when you run your own business. If I'm not in the field actually doing pet sitting or dog walking visits, I'm organizing events or creating marketing material like this press release for pet pictures. In fact, this is just one of four press releases that will hit news outlets in the area. If you live near Muncie, Anderson, New Castle or Marion, keep your eyes peeled for notices in your local newspaper.
Press Release for Pet Pictures With Santa Paws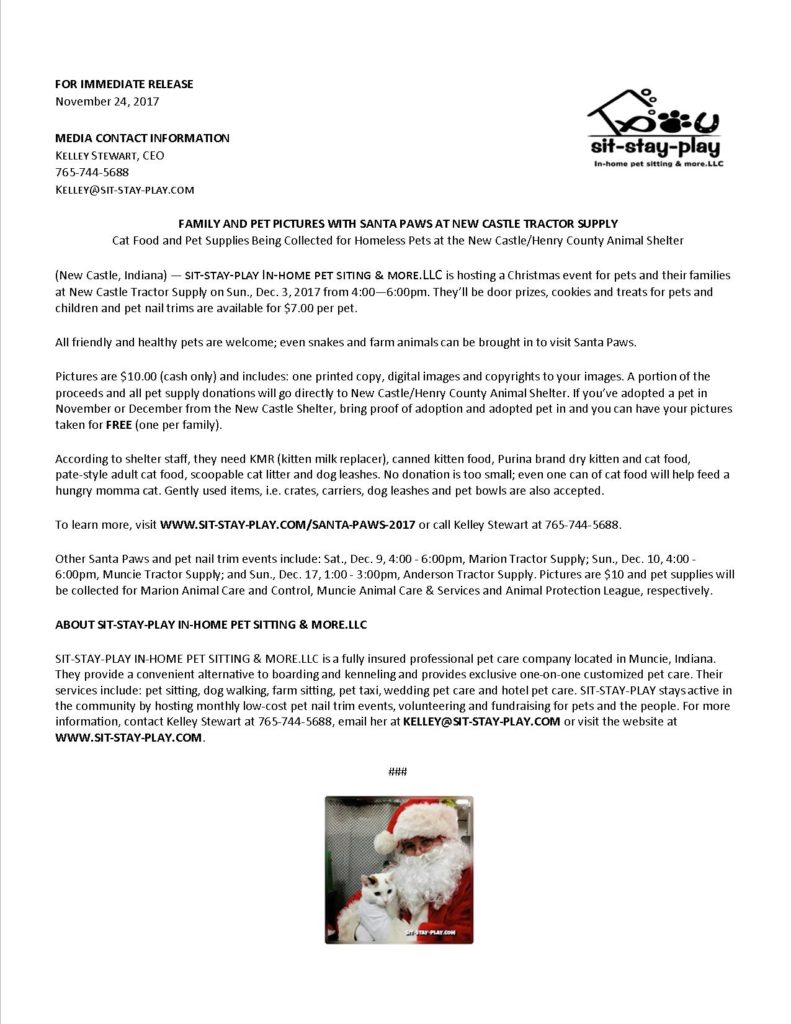 Happy Holidays and Merry Christmas,
Kelley Stewart, CEO|Pet Sitter
sit-stay-play In-home pet sitting & more.LLC
"Your pet sitting, dog walking, poop scooping specialists!"