Did you know sit-stay-play offers pet care for events and parties in your home? Clients in Muncie, Anderson, Yorktown and Indianapolis, Indiana can hire us to come to your home and take care of your pets while you have guests over.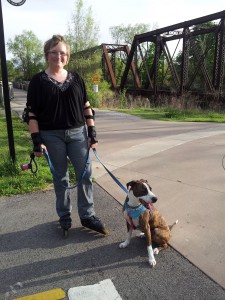 When To Hire An Event Pet Sitter?
Hire us when you are hosting a graduation party.
Hire us when you want to have a big 5-0 party for your husband!
Plan on using an event pet sitter when you want to have your anniversary party at home home. You can focus on your party planning and guests, we'll focus on your pets!
How It Works?
We'll schedule a consultation before your party or event and get all the directions about your pets. You'll complete your pet care forms and give us payment prior to the party. The day of the event we'll be close by, but out of your hair. We can also take your pet on an excursion…maybe to the dog park, dog walking or maybe even roller blading for an additional fee.
Pet Care For Events And Parties In Your Home
Read this article on our BLOG and see how we helped a pet-loving couple celebrate their 25th wedding anniversary.
Focusing on your pets,
Kelley Stewart, CEO|Pet Sitter
sit-stay-play In-home pet sitting & more.LLC
P.S. Ever thought about roller blading with your dog? We can give you easy tips to get you started.