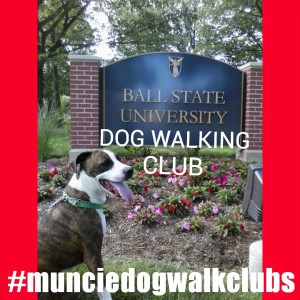 Join us for our FREE Muncie dog walking clubs!
All dogs are welcome as long as they're friendly and can walk on a leash.
We meet three times per month: once in downtown Muncie; once on the campus of Ball State and another time in Yorktown, Indiana.
We'll have a door prize at each walk and  to be eligible to win the door prize , register early or make sure to sign up when you arrive at the dog walking meet up.
All dogs should stay on leash during the entire event, we ask no retractable leashes be used for the safety of all participants.
Walks usually last one hour weather permitting.
Muncie dog walking clubs are great to help with socialization and to help dogs learn how to walk with other dogs and people.
We'll post the dates, times and locations on this web page once they're organized. Stay tuned!
Happy walking,
Kelley Stewart
CEO|Pet Sitting
sit-stay-play In-home pet sitting  & more.LLC