Congratulations on adopting your new dog or cat from the Muncie Animal Shelter during the Just One Day campaign! We're excited one more animal gets a loving home versus spending his or her days in a kennel or cage. Pat yourself on the back, you're awesome!
To say thank you for opening your heart and home, we're offering either a Just One Day Free Pet Sit or Dog Walk. This Just One Day free visit offer expires October 11, 2015 but you can schedule anytime between now and then. To get started with setting up your free service, fill out the form below and we'll contact you. **Please mention this is for the #JustOneDay campaign when you're setting up your appointment.**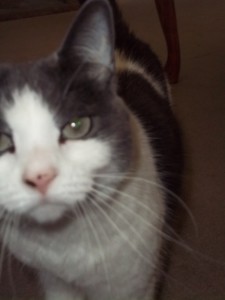 As an added courtesy, the initial consultation is free as well but if you live outside of Muncie city limits there will be a gas fee.
Some suggestions on when to schedule your free pet sit or free dog walk…
When you want to plan a short trip away from home, say for Father's Day
When you know you can't make it home during lunch and your dog needs an afternoon walk
When you won't have to rush home to let your dog out to potty
When you realize your newly adopted dog is horrible on leash and you need some help walking him
There's tons of other reasons but these are just some examples 🙂 Don't wait, slots will fill up fast!
Thank you,
Kelley Stewart, CEO|Pet Sitter
sit-stay-play In-home pet sitting & more.LLC
"Your pet sitting, dog walking, poop scooping specialists!"