Age shouldn't stop you from raising a new puppy (or kitty) as long as you're healthy, able, live in a place that's pet friendly and you have the finances to take care of a new friend.
This client spotlight is about a spunky senior citizen and her new puppy, Bella. A link to our first client spotlight is at the bottom. Don't forget to read it and the last one in this series.
Pets Bring Benefits for Many People
Imagine being an 87 year old healthy and lonely widow.
You've longed to have a dog your entire married life (50+ years).
Unexpectedly your husband passes away and you become depressed and reclusive.
You decide now is the time to adopt. But you've never had a dog, let alone a puppy, but raising a new puppy shouldn't be that hard, right?
Once your puppy is home you discover raising a new puppy is more than you bargained for and you call us for help.
Raising a New Puppy Isn't Easy
Puppies require constant supervision if you want them to grow into well-behaved adult dogs. A person that gets a puppy needs to understand that the pup won't know not to potty on the floor unless they're shown the right place to go.
The pup might think furniture and shoes are great chew toys unless he's given age-appropriate toys.
An inexperienced dog owner might not know that puppies should eat puppy food, they should learn how to walk on leash and be socialized so they become well-adjusted dogs.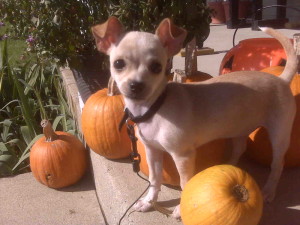 A pet can bring joy to an older person's life. sit-stay-play is here to help if you adopt a pet, call us today! 765-744-5688
Puppy Training
Once we were called for help, we worked with our client on potty training, proper diet, we gave suggestions and tips on the right kind of toys and how to praise her puppy to get the behavior she wanted from her. We educated her about vaccinations and how to find a veterinarian. We talked to her about microchipping and spaying.
Flash Forward 1 Year
An unexpected trip caused panic to set in. She called, frantically telling me that she had to go out of town and she didn't know what to do about Bella. I reminded her about our pet sitting services and she booked 3 visits a day. During her trip, she barely slept and called me constantly. I ended up bringing Bella home with me because Janie was so worried about her being by herself despite my constant updates and reassurances.
Sometimes Doing the Right Thing is More Important than Receiving Money
Janie was in the hospital a year later after having a heart attack. Once she was able to talk, she called me in a panic. Again, I stepped in and helped Bella and went to visit Janie in the hospital. This time however, she didn't have money to pay me. Her social security check just got lowered a little and her rent went up. I went ahead and did 3 visits a day because I knew her dog was the most important thing in her life at this time and under the same circumstances, I'd wish someone would help me out.
Back-Up Plan Discussed
During our initial consultation, we always go over emergency plans and what-if's, regardless of the age of our clients.
With Janie, I really had to go out on a limb. We talked about long term plans for her baby since she started having heart problems. She was 89 by this time.
This is something else every pet parent needs to think about.
What happens if you get sick and can't get home to take care of your pets?
What happens if you have a heart attack and die?
Having your affairs in order, a Will, Living Will or Trust, with pet directives, is something I encourage. If you have someone that would be willing to take your pet(s) if/when you pass away or become incapacitated, now's the time to get it in writing. If you want to set money aside for your pets when you pass away, get all that set up while you're still healthy.
Again, age shouldn't stop you from getting a pet, however, there's things to think about when you decide to take on the responsibility. I watched Janie go from being a vibrant and spunky woman to one that barely got off the couch and Bella, she went from a 5 week old puppy to an overweight and severely underactive young dog.
Janie ended up having to move in with a family member 4 years ago and I still think about her and Bella often.
Being a pet sitter is rewarding, especially when we get to help seniors, their pets and lonely people like Janie.
If you know someone that needs help with their pets, or you yourself could use a hand, please give us a call at 765-744-5688, I would love to help if I'm able.
Helping seniors and their pets,
Kelley Stewart, CEO|Pet Sitter
sit-stay-play In-home pet sitting & more.LLC
Serving Muncie and east central Indiana
P.S. Click here to read our client spotlight #1 about two master degree students in town for an internship.