sit-stay-play is fortunate enough to be able to offer pet services like pet sitting, dog walking, farm sitting and overnight pet care in many cities including: Muncie, Albany, Hartford City, Gaston, Dunkirk, New Castle, Springport, Daleville, Yorktown, Daleville, Anderson and most cities close to those mentioned above.
However, for areas outside of our main service area, Muncie, a small gas and travel time fee will be charged to all Meet and Greets and each service. These fees are applied at the discretion of sit-stay-play.
This fee helps us maintain our vehicles, helps offset the time we spend on the road and allows us to continue offering services to pet parents that may not have service providers like ours in their area.
As a courtesy, before we schedule your Meet and Greet or book any pet care service, we'll give you an estimate of your gas/travel fee. Request services now.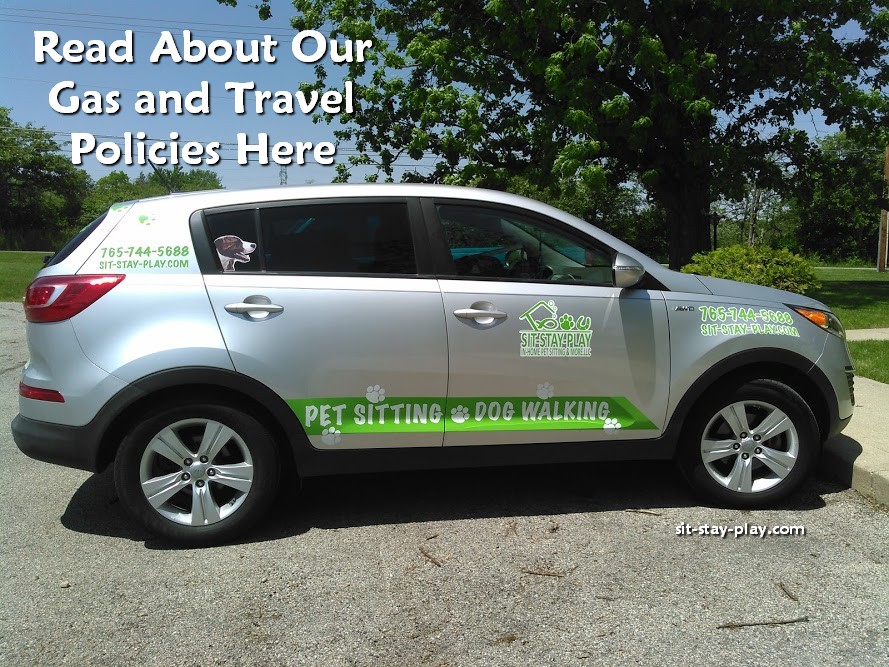 Gas and Travel Time Fee Update for 2019

$.80 per mile is charged for service areas outside of these Muncie boundaries:

West of Nebo Road

North of SR 28

East of the bypass

South of the bypass

Minimum Gas Fee — $6 per visit for areas outside of Muncie

Initial Meet and Greets outside of the Muncie city limits or the boundaries listed above will have the gas and travel time fees added to their pet care fee.
Traveling Pet Care

Free Pet Care for You

+

Free Housing for Us

=

Great Way for You to Save Money and Gives Us a Reason to Travel!
Traveling Pet Care is a service we offer for people that want a live-in pet sitter in exchange for free housing.
It's a great way for us to see new places and for the client to save money on pet care services.
This is a limited service and must be booked at least 3 months in advance. Our sitters are willing to travel anywhere in the United States for this service. Contact us today if you'd like more information.
The gas and travel time fee polices above do not apply to our Traveling Pet Care Services. There's a separate fee schedule for that service. For more information on that contact us here.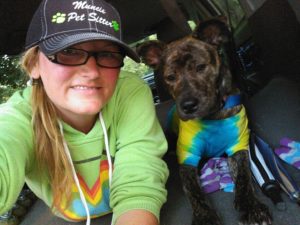 Thank you,
Kelley Stewart, CEO|Pet Sitter
sit-stay-play In-home pet sitting & more.LLC
To see our other policies, go here.