Our gas and travel time polices are current for 2016. Clients who live outside of Muncie that haven't paid a gas fee or travel fee to this point might notice a change at your next pet care booking.
We match up pet care providers that are close to you – which is great for you, us and the environment – but unfortunately we don't have staff in every county and city we serve. Consequently, a gas and travel fee is needed to help defray our costs.
On a side note: If you know someone that's an animal-lover, trustworthy, dependable and compassionate in your city and they're looking for part-time, flexible work have them contact us!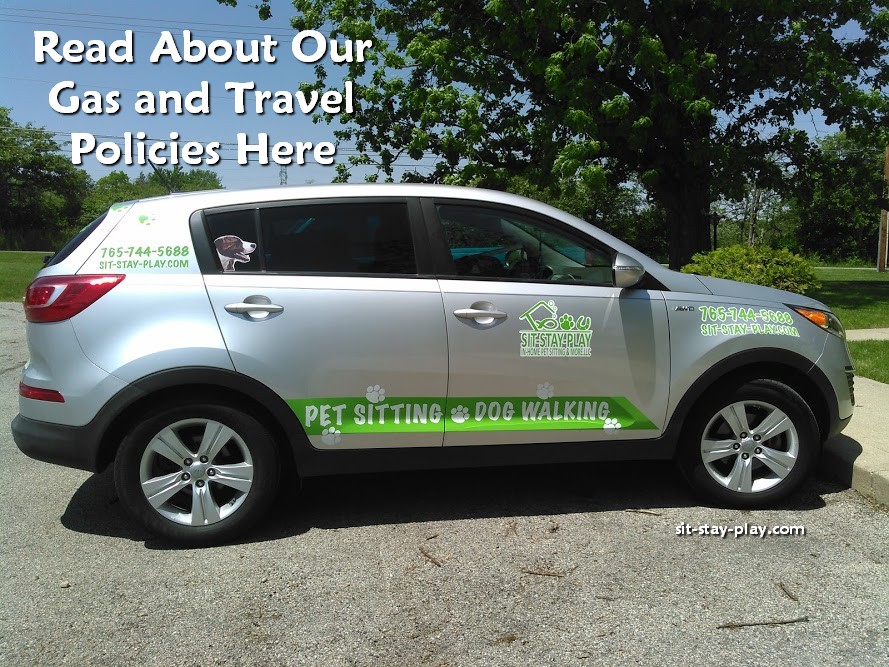 Gas And Travel Time Policies
*(These fees are applied at the discretion of sit-stay-play)
Gas — $.80 per mile will be charged for service areas outside of Muncie.
Minimum Gas Fee — $6 per one way trip.
Travel Time — For areas over 10 minutes from Muncie, a charge of $10 per 15 minute drive time will be charged.
**Initial Consultations outside of the Muncie city limits will have the gas and travel time policies added to their pet care fee. Both will be collected at the initial consultation. New clients who live outside of Muncie will be charged a small fee to help us cover our gas and time commitment as we commute to/from your home.
Thank you,
Kelley Stewart, CEO|Pet Sitter
sit-stay-play In-home pet sitting & more.LLC
To see our other policies, go here.