Laughter is the spice of life, right? Well we have cumin, paprika, chili powder and lots of spice in our lives! Read these funny pet sitting stories from 2013.
Being a pet sitte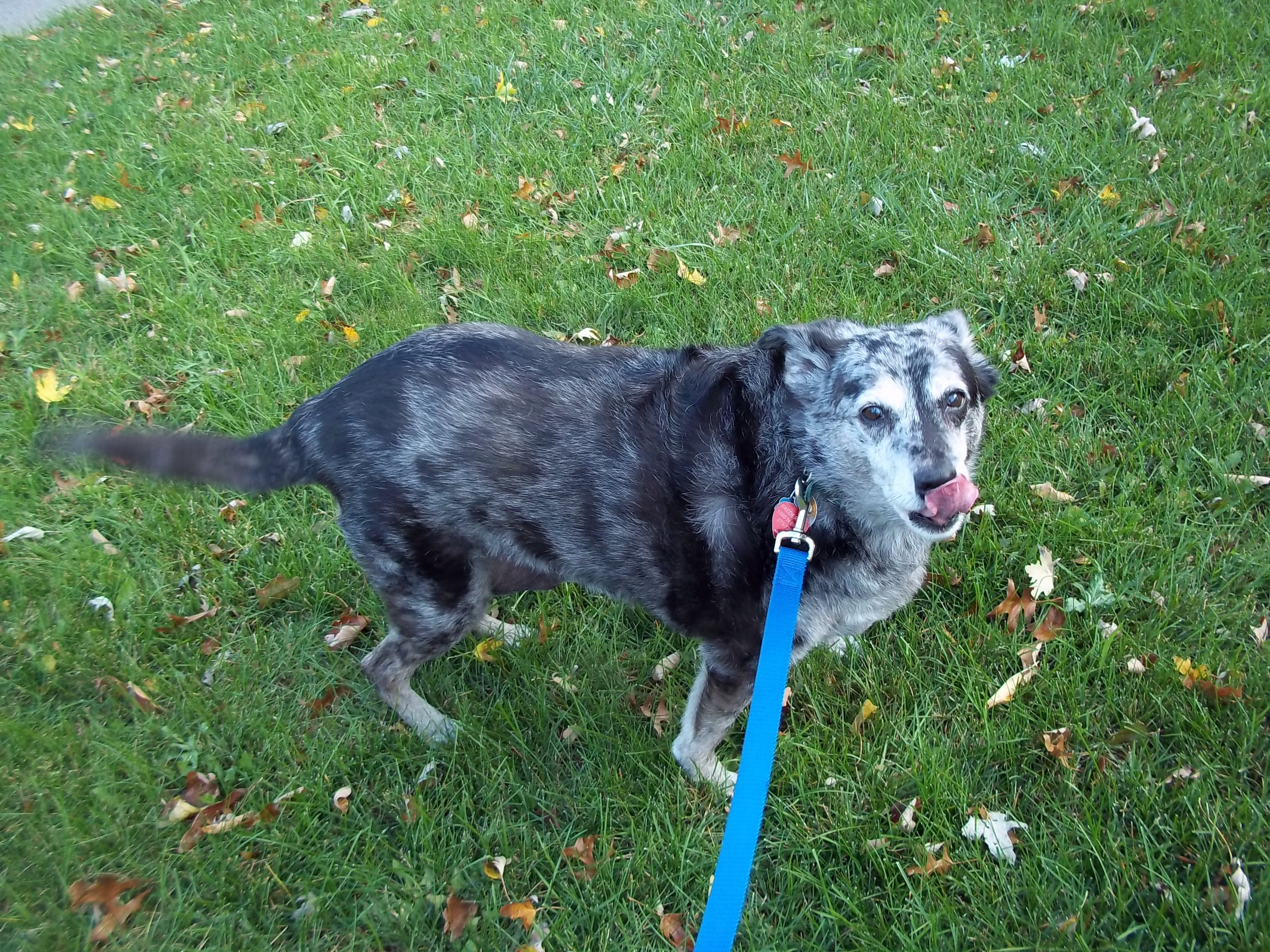 r brings plenty of smiles to my face and gut-wrenching laughter at times. If you're a pet parent, you know how funny your dog and cat can be, well think about taking care of dozens of dogs and cats a day. It can be pretty funny, that's why we have so many funny pet sitting stories!
As you can imagine we've got some doozies to tell so we're going to recap the funniest pet sitting stories of 2013 right here, right now.
I'll do my best to convey the emotion and laughter, but…I'm no Thoreau so put your imagination caps on and take a trip down funny lane…
Upon my arrival at one of our jobs, we were perplexed as to why 3 dogs were locked in the bedroom. Come to find out, the dogs locked themselves in! 3 Great Danes were scratching and barking, bouncing off the door as I was on the other side trying to open it.
I tried a bobby pin. I tried a wire. I tried anything I could get my hands on but nothing worked. I'll have to admit I was a little stressed out but being frustrated wouldn't solve anything so I decide to take the door frame off and push back the door knob plunger (or whatever that thing is called). That didn't work so I ended up taking the whole door knob off.
Long story short, dogs made it out safely, albeit with full bladders I'm sure. Door knob was replaced — and tape was put over the lock — and we were all fine.
Picture this: It's pitch black outside. The ground is covered in ice. It's cold and raining. Visibility is down to a minimum and as I drive up the drive way at a client's house, my truck slips and slides.  Their  3 dogs approached me with crazy barking , probably saying, "Hurry up, lady, it's cold out here!" I park the truck, carefully make my way inside, clean off my glasses and prepare to head back outside in that foreboding weather. I bust my butt TWO times walking to to meet the dogs and in the back of my mind, I'm dreading what I predict is gonna happen.
I get all 3 dogs leashed up and ready to go and as soon as they hit that ice covered drive way, legs start going every which way, theirs and mine included. The decline of the drive way didn't help one iota. Once the pups got their footing, they made a beeline to the left, DOWN the driveway instead of inside the house. While they were slipping and then getting their grip on the ice, I go face down, on my belly. It knocked the air out of me and the tears welled-up. I'm hollering and trying to keep a grip on the leashes but Santa's little helpers took me for a little ride that night.
After sliding down maybe 20 feet or so, they slow down and we come to a stop (I'm sure if someone was watching from the road it would've been hysterical).  It felt like a couple minutes passed and maybe they realized they were going the wrong way because they turned around, I got my bearings and we made it back inside. The dogs hunkered down on their blankets, soaked. They didn't even get up to eat. Poor dogs. Poor pet sitter! hehehe
On a clear and sunny day, I went to visit one of the farm sitting houses where donkeys, chickens, cows, dogs and farm kitties greet me.
One of the dogs, a hyper Border Collie, runs and jumps on me, gives me a lick and then takes off.
I call her name but she won't come. Following her outside, there she was: rolling in the hay. Guess what she was rolling in? Poop. Cow poop to be exact. "Cow poop is NOT perfume," I tell Miss Border Collie (lol) but she continues to stay on her back, wriggling from side to side, with this big goofy grin on her face. She makes sure to get the wonderful smelling goodies on every inch of her backside that she can manage, while her tongue is hanging out of her mouth and eyes looking content as ever.
Now rolling in the poop might not be that big a deal but when part of my job was to take her to the dog park, the deal is off. There's no way I could take Miss Poop Roller in my vehicle without first giving her a bath.
We never made it to the dog park that day but she managed to get plenty of torso work in while scooting and wriggling in the hay. Her mom and dad got a little laugh and I got a whiff of a rather foul smelling, naughty dog.
I thought cats were the only ones that would chase moles but NO, was I wrong.
Two dogs surprised me one day when they were outside in their pen going this way and that, zig-zagging and barking like crazed monsters.
Since I was standing in the house I couldn't see what they were chasing so I ran outside real quick and low and behold, there was a teeny tiny mole trying to get outta dodge!
I'm shooing dogs away, trying to scoop up the mole but the dogs weren't having that. So all three of us had our eyes on the ground, trying to anticipate where the little fella would go next.
Who do you think won this game of tag? I did. I was the mole saver of the day! I put my hand in the right place at the right time and snatched the frightened thing up. His heart was beating so fast, I felt horrible, but relieved.
My favorite winter coat came in handy that day because the deep pockets made a nice little hideout for Mr. Mole while I calmed down the dogs and we made our escape.
Raw Feeding is for The Birds
Nothing against raw feeding, I support it wholeheartedly and believe it's a much healthier diet than most of the commercial dog foods on the market but…when part of the raw feeding diet consists of an intact bird, my stomach goes kinda flip-floppy.
The German Shepherd in my care was extremely healthy, loved and uber spoiled. His mom and dad had been feeding him raw for about two years and in that time, his routine ear infections subsided and his dry skin cleared up (two common side effects of raw diets).
Normally he ate organ and bone but on this particular visit, they wanted me to give him a bird. Honestly I can't remember what type of bird it was, maybe a pheasant. Whatever it was, the poor thing was semi-froze and the Shepherd didn't want any part of it. He took a sniff, looked up and had this quizzical look on his face at me as if he was saying, "You expect me to eat THAT!?!" and walked away. No matter what I did, this boy wasn't going to touch that bird.
I told his mom and she said the bird was a new diet addition…go figure they let the pet sitter be the bad guy!
*****
Our team of pet care providers have tons of funny pet sitting stories to share but we've narrowed it down to 5. You might not have saw the humor but believe me, if you were there, you would have! LOL
Pet sitting isn't for the faint of heart or for people that get squeamish easily. Well…that's not entirely true because the frozen bird made my belly turn…but you know what I mean.
We have to laugh at ourselves when we get, or the pets PUT us in situations where laughter is the best medicine. Being a sourpuss doesn't help anyone and we just have to grin, go with the flow and come back to normalcy as quickly as possible and get the job done.
Finding the joy,
Kelley Stewart, CEO|Pet Sitter