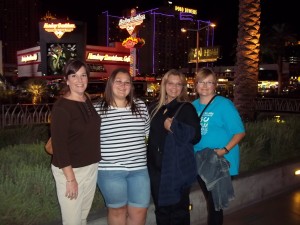 What sets apart one pet sitting business from another?
How does a pet sitting business continue to thrive during the hardships all business owners face?
I'll discuss these two questions briefly but first, I'd like to introduce you to a fellow pet sitter friend of mine. She's a huge animal lover, she's intelligent, savvy, a wonderful mom and an awesome entrepreneur!
Dorinne Whynott, owner of Professional Pet Sitting Etc. in Hudson, New Hampshire, pictured above in the black shirt, started her business in 1990 and has seen her share of hardships and success. She knows what it's like to have a vision in her heart and the passion to bring it to fruition.
Professional Pet Sitting Etc. has evolved since its inception. It's grown to employ 30+ employees and service 30 various cities from Concord to Nashua. Click here to read the history of this company.
So what sets this professional pet sitting company apart from others in the Hudson, New Hampshire area?
Dorinne Whynott. First and foremost. There isn't another person with her particular set of skills, her vision, her creativity, her drive and determination. Without her steering the business and keeping it on the cutting edge of pet care needs, the business wouldn't succeed.
Other things that set this business apart would be the extensive amount of flexibility they have to work with clients. With the number of staff they have, they're more than capable of handling just about any type of job a client requests. From exotics and dogs and cats, Dorinne's team has it under control.
How does a pet sitting business in Hudson, New Hampshire continue to thrive during economic hardships?
Perseverance.
Regardless of what's going on around them, Dorinne and her team continue to provide excellent pet care service and offer services that other pet sitting companies might not.
This business thrives because they work to keep their website current and making sure it's user friendly.
They thrive because they cut back on unnecessary expenses and they focus on the most important business objectives.
They thrive because they publish relevant content that pet parents what to read and consume.
They thrive because she doesn't slack off and let the business go stagnant.
All business owners, especially pet sitting business owners, can take a few lessons from Dorinne. To be successful you have to have 'stick-to-it-iv-ness' and be willing to try things that other people might not. You have to stay on your game, actually ahead of the game, and continue to seek out ways to improve.
Message to Dorinne: Cheers to you my friend! You're an inspiration to me, a fellow woman entrepreneur and I'm sure many other people who call you friend have much more to say than I ever could. I wish you the best and continued success with your business.
Small Businesses Unite,
Kelley Stewart, CEO|Pet Sitter
sit-stay-play In-home pet sitting & more.LLC
"Your pet sitting, dog walking, poop scooping specialists!"