It's our 10th anniversary and I'd like to thank our customers, friends, family and business associates that have supported me and my business over the years.
Without your continued business and support, I would've shut down shop years ago and went back to cutting hair full-time. So thank you. Thank you from the bottom of my heart!
So how are we celebrating this wonderful achievement? That's a good question. And I still haven't got a game plan squared away yet.
When I was about to reach my 5 year anniversary I wanted to have a anniversary celebration, but didn't. I didn't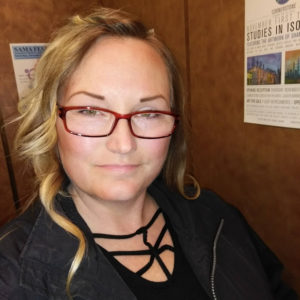 because I waited till the last-minute, much like I'm doing right now, lol. When I started the 6th year I made a firm commitment with myself to buckle down and get something set for November 2018 and here we are. Nothing in place.
Luckily my procrastination wasn't spent twiddling my thumbs, I WAS actually working my tail off – and still am.
In fact, I decided to write this message real quick before I go pay my respects to one of my dearest clients as he's laid to rest. His funeral starts at 10am and I've got one visit before I head to the funeral home. Work never stops.
So, planning for this anniversary will have to wait until after tomorrow. After another client funeral. Because it's not just pets that we lose in this business; it's their parents as well.
Later today, on this dreary Saturday, maybe I'll sit down and plan a big shindig. Or maybe not. Time will tell.
Until I decide what – or if – I'm having a anniversary party, I'll continue loving your pets, marketing my business, hustling and living life. Life. Because that's what it's all about, right? Life.
Thanks for reading,
Kelley Stewart, CEO|Pet Sitter
sit-stay-play In-home pet sitting & more.LLC
"Your pet sitting, dog walking, poop scooping specialists!"
P.S. If you're a party planner, mixer maker or Ball State University student that wants to build your portfolio and want to volunteer your time to help me plan a fun get together, cool, contact me!