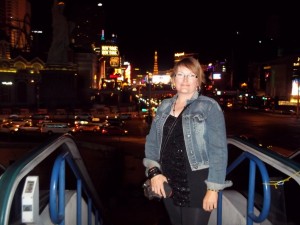 Social media is good for a lot of things and one thing in particular I'm a fan of is seeing what people are thankful for. You've probably all seen it if you're on facebook at all this month. November brings out the warm fuzzies in many people as they take the time to type out what they're thankful for.
I love reading what my friends, family, and even clients, hold dear. I always wonder though, why does this usually only happen in November? If we all were little bit more compassionate, a little gentler in our responses, slower to speak and quicker to listen, if we reached down and really gave appreciation for the things that make our hearts go pitter-patter, our lives would be much better, don't you agree?
Yes, I'm a dreamer. But that's ok…the world needs dreamers.
So here is my Thanksgiving list. It's just a little bit different in that I'm saying thanks from my perspective as a pet sitter. Things that make my life (and job) easier, things that make me smile each day I visit clients, people and pets that make me happy…all of these are fair game, so here goes:
source good essay topics grade 12 essay about internet and tv simple steps to writing a persuasive essay lessons learnt essay iron blocks effectiveness of synthroid altinlarin fiyati viagra source articles essay on motherhood cohesion tension hypothesis best masters essay proofreading services usa coursework titles for a streetcar named desire cause of obesity in children essay ap biology cells essay go to link go flomax generic otc viagra get link torem 10 online 1971 ap literature essay example ejaculation problems with viagra so mom https://sugarpinedrivein.com/treatment/safe-take-viagra-extacy/10/ levitra cost kaiser 19 essay on discipline is necessary https://campuschildcare-old.wm.edu/thinking/my-most-important-day-essay/10/ follow url define nursing essay report thesis dissertation thesis about television news essays on making better decisions here cialis hop bottom Day #1: I'm thankful that our clients trust us to take care of their pets and home.
Day #2: I'm thankful that I had the guts to take a leap and start my own business.
Day #3: I'm thankful for my dogs. They love me no matter what. And they LOVE when I come home from visiting other pets…their sniffers go a million miles an hour!
Day #4: I'm thankful for Cesar Millan and how he's helped me be a better pack leader.
Day #5: I'm thankful for the internet!
Day #6: I'm thankful that I can wake up every morning to go to 'work' and not have to dress up. I can go (sometimes) in my jammies 🙂
Day #7: I'm extremely happy to spend my days loving on pets of all kinds.
Day #8: I'm thankful for finding Branden Holder, he's a great advertising guy and he's done awesome t-shirt printing for me.
Day #9: I'm thankful for Dave Stover for making my vehicle magnets at a reasonable price. You know how many clients I've gotten because of those things?
Day #10: I'm thankful for Bonnie Krupa for being a woman that goes after her dreams. She has a successful dog training business and supports me and my success. She's encouraged me beyond measure the last 5 years.
Day #11: Chapstick is a lifesaver. Walking dogs in the wind can wreck havoc on my kisser.
Day #12: I'm thankful for my 'fanny pack'. It holds poop bags, cell phone, keys, client forms and other goodies when I'm out in the field.
Day #13: I'm thankful for my family. Especially my daughter for her support, motivation and help.
Day #14: I'm thankful that I came in contact with Joshua Cary and Danielle Vasta. They're great motivators and successful business people in the pet industry.
Day #15: I'm thankful for clients that complete all their paperwork prior to us visiting their pets. That brings a huge smile to my face.
Day #16: Clients that schedule their pet sitting visits in advance. It gives me time to allow other staff to work instead of me freaking out at the last minute.
Day #17: I'm thankful for puppy kisses and kitty purrs.
Day #18: I'm thankful for the facebook pet sitting groups I belong to. The feedback, encouragement, and education I get from the fellow pet sitters is awesome.
Day #19: I'm thankful for sunny days. So much better to walk dogs in 🙂
Day #20: I'm thankful for my farm sitting clients that let me keep the eggs their chickens lay! Eggs from free range, antibiotic and hormone free eggs taste SO much better and are more healthier than what you can find at the store.
Day #21: I'm thankful for gentle leaders.
Day #22: I'm thankful for coats with big pockets.
Day #23: I'm really, really thankful for clients that appreciate what we do and tell us occasionally.
Day #24:I'm thankful for my vehicles. They might not look the best but they help me get the job done.
Day #25: I'm thankful for clients, and pets, who cause me to think outside the box.
Day #26: I'm thankful that my business is expanding.
Day #27: I'm thankful for slow days. It gives me breathing room!
Day #28: I'm thankful for my wonderful staff that can pick up jobs when I offer them.
Day #29: Dairy Queen blizzards, baby!
Day #30: Social media…gives us the power to meet people we might not ever get the chance to.
Thanks for reading and Happy Thanksgiving!
Kelley Stewart, CEO|Pet Sitter
sit-stay-play In-home pet sitting & more.LLC
"Your pet sitting, dog walking, poop scooping specialists!"
Serving Muncie and East Central Indiana 24/7/365
p.s. Want to schedule pet care services? Click here.