If you're like me, your pet is part of your family and you may be worried about coronavirus affecting your pet.
When I ask my dogs, "Are you ready to go night-night?" or "Are you ready to take a nap with mom?" They jump up and head into the bedroom. And the same goes for my cats. Seriously, I think they have a contest amongst themselves to see who can jump up there first!
However, in this age of coronavirus, those normal routines may be put on hold if I were to start showing symptoms.
And if you have pets, you may be wondering if you should be concerned about your pet(s) if you get diagnosed with COVID-19.
So let's think about this for a minute.
Safety Protocols for Pet Parents in the Age of Coronavirus
In an article dated March 30, 2020, the CDC (Centers for Disease Control) and AVMA (American Veterinary Medical Association) and many shelter intake programs compiled their interim recommendations for how animal shelters should handle pets coming in from COVID-19 homes. Read the full article here.
Although you and I do not live at an animal shelter, there are some crucial things we can gather from their recommendations and that we can use in our own homes.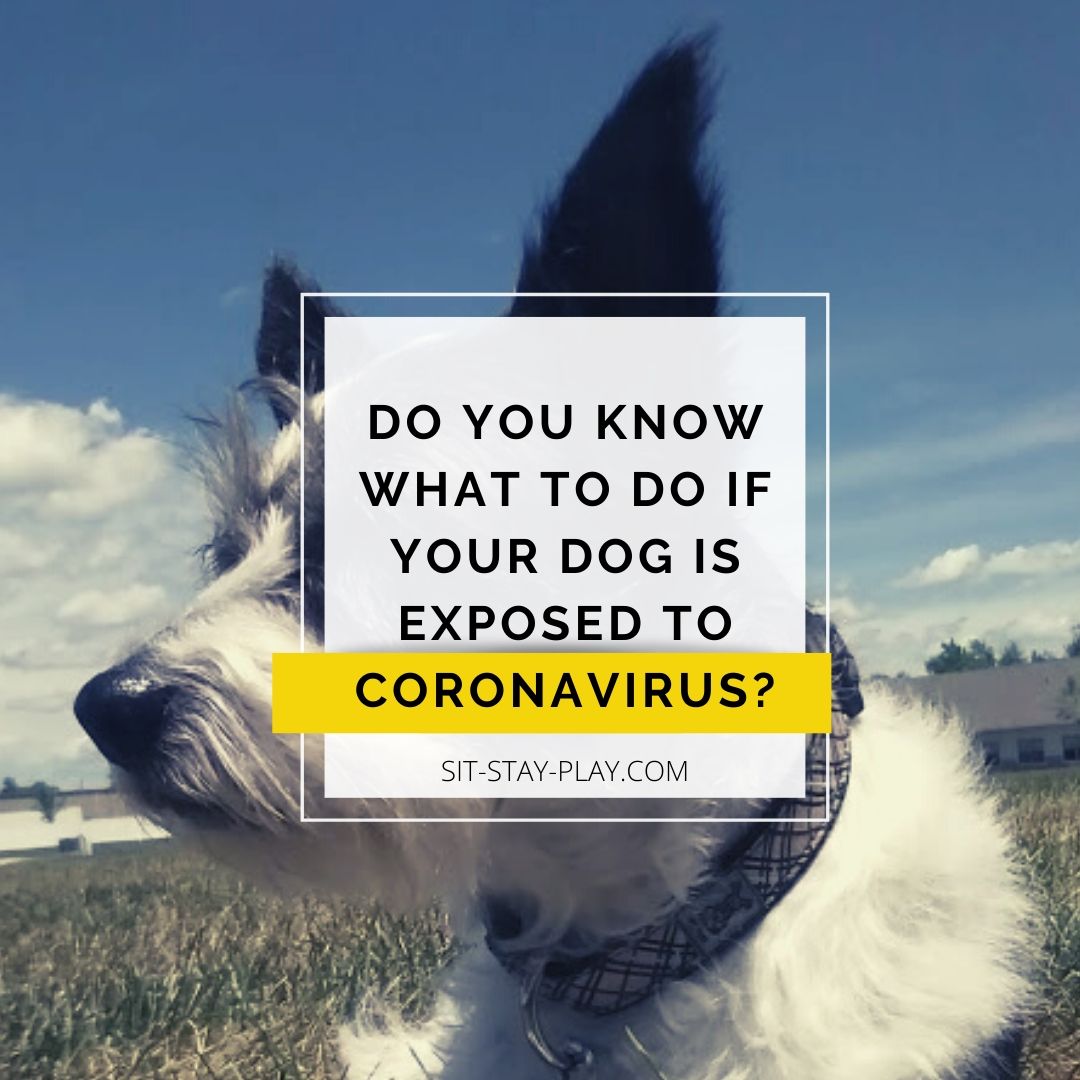 Before we get into the nit and gritty of some precautions you can take if you start getting sick or show coronavirus symptoms, know this, you shouldn't have to give your pet away if you get sick. However, your routine may need to change temporarily as you go through your sickness and you may have to change things up a bit.
Coronavirus/ COVID-19 Precautions You Might Take If You Have Pets
According to the article, here are some things I think are important for you, as a pet parent, to think about:
#1 – Limit Close Contact With Your Pet and Contact Your Veterinarian. If you are diagnosed and are in quarantine at home, this is really important.
So what does this look like?
For me, that would mean I'd sleep by myself (yikes). My pets would sleep in another room ideally and I'd wash my bedding more frequently. I'd also wash my hands before and after feeding or touching my pets.
Ideally, I would be in a separate room from my pets during the quarantine.
Having your pets stay in a totally separate room or another part of the house may sound extreme but it would only be for a little while. You could get back to normal once you regain your strength and your symptoms minimize.
We know doctors and scientists are still learning about this virus and how it's transferred yet according to the current research, there's no evidence showing person-to-pet-to-person transfer.
#2 – Wear A Face Mask. Your face mask may mean game on for your pets. Keep it positive and hopefully they'll adjust to the new normal.
When you do have contact with your pet, just wear a mask. And keep it as brief as possible. And wash your hands after.
#3 – Have A Friend/Relative Keep Your Pet Temporarily. Don't panic. This recommendation is just that, a recommendation. However, if you do have a friend or relative that can keep your pet while you're in quarantine, that is a smart move. This doesn't mean you have to give your pet to a shelter or put him or her up for adoption. If you are living on the road, maybe camping or vandwelling and need help with your pet, we suggest you Google 'professional pet sitters' in the city you're in. Reach out immediately and try to deal with local professional companies if possible, not app-based pet care companies. You can also contact local boarding facilities in the area and see if boarding is an option.
#4 – Write Out A Pet Emergency Plan. Think about this as an insurance plan to make sure your pet has what he needs.
Having a written plan like this would be so beneficial to the person that has to step in and take care of your pet – having this information in one place makes it so much easier. Include the emergency caretakers full name, address, phone number, email – and make sure you speak to them BEFORE assuming they'll take responsibility for your pet.
A Pet Emergency Plan Can Include These Things:
Your pet's age, date of birth, color, sex, microchip number (and company info)
Any medical history and a list of any behavior issues (doesn't like other, doesn't like loud cars, has allergies, etc.)
Information about your pet's food (type/brand/quantity) and where the food is kept in your house
A list of any safety issues with your pet (does your dog jump fences, does your cat like to poop on the bed if the litter box isn't clean)
Your pet's veterinarian, include the vet name, number and address
Alternative caretaker, include their name, their relationship to you, their address and phone number
If your came from a breeder and the breeder would take your pet back, include their name, address and phone number
If you have a pet sitter or dog walker, include their information as well. They might be able to step in and provide care until arrangements can be made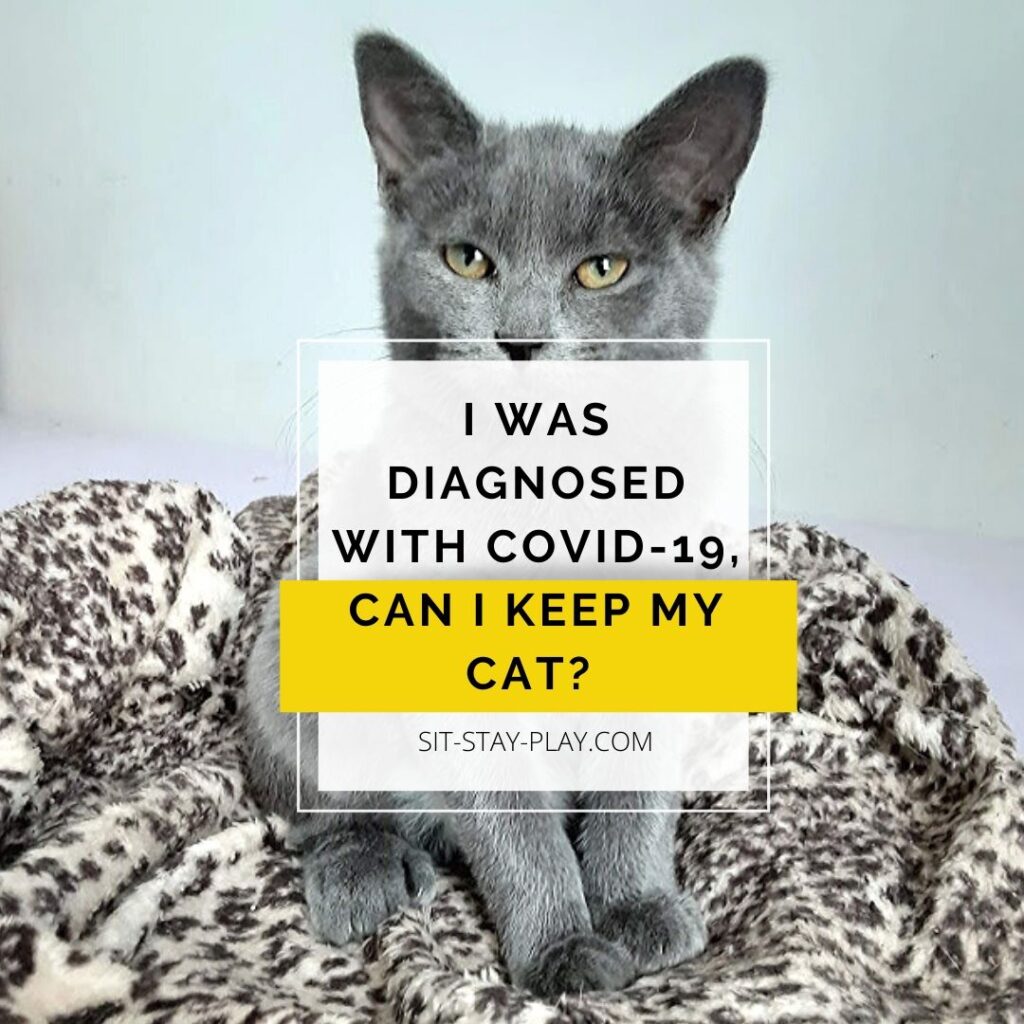 We want to provide you with relevant information regarding pets and this whole Coronavirus 'thing'. Some people still are not practicing social distancing, or wearing gloves (or masks) when they're out in public, but here at sit-stay-play, we're taking it super serious.
How Coronavirus Has Changed sit-stay-play
As an essential business providing pet care for our clients that are still working, Kelley has stopped using temporary help and is doing all the visits herself for now. She has people available in case of emergencies but she is doing most of the work.
This shift in business was done for several reasons and mainly Kelley did it to help minimize possible exposure. Here are some things she's done as she cares for pets:
Sanitizing hands before and after visits
Wears gloves
Wears a mask if she'll be close to people
Limits touching of items in homes
Uses own dog leash
While walking dogs, she keeps a safe distance between oncoming people
Is learning how to do virtual Meet & Greets
Is working on getting forms online for clients
As things change in this pandemic time, sit-stay-play will also adjust. We encourage you to do the same, stay flexible and keep yourself as safe as possible.
What Say You?
What's your thoughts about this COVID-19 pandemic?
Have you known anyone that's contracted COVID-19?
Are you worried about pets and COVID-19?
Share This and Leave A Comment
Are you on Facebook? If so, follow us, share this article on your page and help us get the word out.
If you're on Instagram or Twitter…connect with us!
Need Help?
sit-stay-play is here to help if we can. If we aren't able to, we can try and connect you with someone that can or give you tips on what you can do in your situation. Send an email. kelley@sit-stay-play.com.
Remember not to panic if you do get sick, just prepare now so your pets have the best chance possible to stay healthy.
For the full article from the ASPCA about caring for animals from COVID-19 households, click here.
Stay safe,
Kelley Stewart, CEO|Pet Sitter
sit-stay-play In-home pet sitting & more.LLC
"Your pet sitting, dog walking, poop scooping specialists!"