It's April, 2020. Here are my thoughts about COVID-19 as I watch my business bank accounts dwindle.
We're still in the eye of the storm of this pandemic.
While some people want things to get back to normal and want the economy to open up with no strings attached, that's dangerous. There are some people like myself that are scared and feel stuck. Stuck with the choices I might have to make.
Before I talk about my thoughts about this whole situation let me preface it by saying I'm not a doctor. Nor am a I a scientist or economist. I'm a small business owner. In fact, I started my business in 2008 and have had a very successful business up until this COVID-19 thing hit.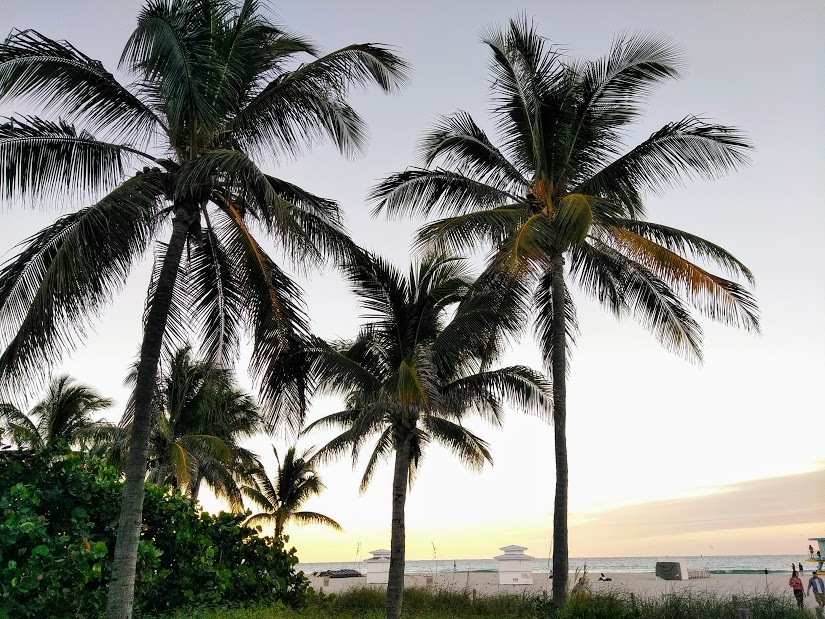 But boom. Just like that my business came to a screeching halt back in March.
Many other small businesses around the United States and even the world had this happen to them too.
Although I'm not struggling as much as I thought I would, my fears are real and this little wave I'm floating on now will crash unless our economy gets going again soon.
You see, I depend on my clients to travel, to work, to go on vacation and visit family in other states. When they stay home, my work stops. I'm a professional pet sitter and dog walker and there's not much need for what I do when my client's are home on the couch or out walking their own dog.
The Numbers are Scary
As I pause and think about the numbers we're looking at right now, around 30,000 people have died from COVID-19 in the United States.
We're up to 22 million in unemployment claims the last time I saw. Some states have done very little to protect their citizens from this virus.
With warmer days approaching and money being lost daily, increasing efforts to open stores and businesses are prompting 'the leaders that be' to put us all in some scary predicaments.
What Should Employers Do?
As an employer myself, I never want to put my staff in dangerous situations. However, if our businesses are allowed to open back up, like nothing has happened, that's incredibly dangerous for me professionally, legally and ethically.
Let's say we're all encouraged to start working again and schools open back up. The spread can be astronomical.
Here's a real life scenario I encountered…
At the end of March, a new client called me needing daily dog walking visits.

This person had been doing a self-quarantine because she had a runny nose. When the travel restrictions were lifted and her runny nose dried up, she travelled to Michigan to visit her parents.

While she was in Michigan she came into contact with many old friends and relatives. She stopped and ate at several restaurants, went shopping, then travelled home.

After a few days of being home, her job contacted her and gave her a return date. So she called me to set up lunch time potty break visits for her dog.

I go over, meet her, get everything set up for me to start the following week then she starts showing symptoms.

Meanwhile, he runny nose came back.

She started taking ibuprofen and Nyquil to cope with the chills and fever.

This client failed to tell me this then I went into her home 5 days a week.

Surprisingly, she failed to tell her employer.

She exposed every single person she came into contact with at her call center job.

On Saturday of that first week of her being back to work, she emailed me and says that she doesn't need me next week because she's staying home – sick.

Meanwhile, I went about my business and tried to hold onto what business I did have at that time.

Then then phone call came. She had COVID-19.

I tried to retrace my steps and went through my phone and calendar, contacted people close to me JUST IN CASE.

I was exposed and didn't even know it until after the fact. Luckily I didn't test positive for COVID.
Employers – Think About the Work Conditions
As an employer, I could be held legally liable (possibly) for sending my staff into a situation where they could contract this disease.
Do you know what implications that could have on my and my business?
Imagine what something like this could do to a large shopping center or factory?
If an employee is forced to work in unhealthy conditions and they become sick or disabled because of this disease and they can prove that I knew about these dangers, that's on me!!
This whole thing could snowball again and cause another lock down like we're in now. I can't imagine what business owners will do if they start facing situations like that. I don't want to be a Debbie Downer but come on, we could have a lot of suicides, foreclosures, business closures and a nightmare on our hands.
Employers – Be Careful – Demand COVID-19 Testing
Employers should be extremely careful now. Err on the side of caution.
Demand COVID-19 and/or antibody testing for all of your staff, employees, sub-contractors before they're sent back into the field or brought back into the stores.
By not testing, we're in theory, allowing the virus to spread.
Employers will be faced not only with trying to rebuild their business and step it up to the demand they'll face, but they'll also need to deal with employees that start calling in sick and stop showing up for work.
Business won't be able to keep up with supplying products, goods or services. The supply chain will be broken. Eventually businesses have to stop and close their doors. Maybe temporarily or permanently, who knows, but this doesn't have to happen.
At this time and in my opinion, all businesses, both large and small, should speak out for mandatory COVID-19 testing for their staff. People can have this virus and not show any signs of it. However, if we catch it early, we'll be in a better place to handle it.
While I long for the day for our economy to be back to where it was, I'm hesitant in wishing for that to happen unless more COVID-19 testing is done across the nation and world.
This pandemic has changed all of our lives, let's just hope we change things now so history doesn't repeat itself.
Thanks for reading, stay safe,
Kelley Stewart CEO|Pet Sitter
sit-stay-play In-home pet sitting & more.LLC
"Your pet sitting, dog walking poop scooping specialists!"
P.S. It's October 27 and I just re-read this post and my eyes are filled with tears. In America, we've lost 220,000+ people to COVID, when I wrote this article in April we had only around 30,000 deaths. Ugh.
Please wear masks, please practice social distancing and stay home if you feel sick. We have to work harder to stop the spread of this horrible disease 🙁