Needing to find a new home for your pet?
This article gives you tips on how to write a free to good home ad and things you can do to help ensure your pet is adopted by the right person.
Writing things that encourage people to read your post will give your pet the best chance possible to find a new home and including eye-catching pictures will help also!
Remember to be realistic on the length of time it could take to find a new adopter. Don't post an ad in the morning and expect to have your pet adopted out later that afternoon.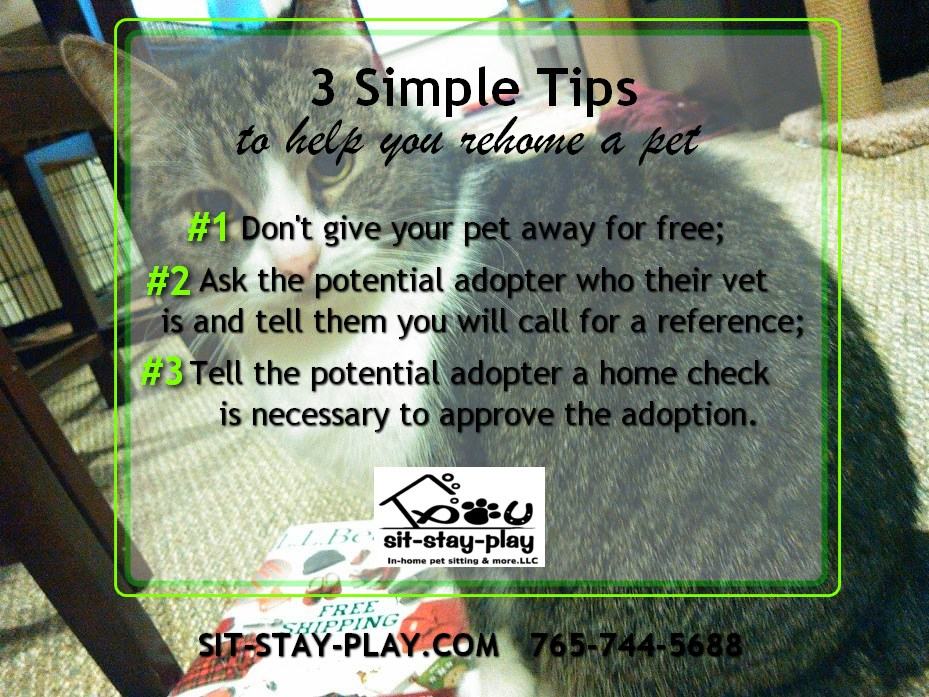 Note: Statistics show that a person who actually pays for a new pet is more likely to keep the pet. And people that will allow you to visit their home to see where the new pet will live also are more likely to keep their new addition. Take it one step further and know that if a potential adopter lets you call their veterinarian and ask about their vet history then chances are they would be a good adopter.
If a potential adopter refuses to let you see where the pet would live or refuses to give you their vet name, run.
Places to Post Free to Good Home Ads
Ads can be placed on the pet rehoming sites on Facebook and placed on your own Facebook page.
You can design a cool poster and share it over Twitter, Google+, LinkedIn, Instagram or other social media platforms.
You can create a sign on your computer and go around to local grocery stores, libraries and other local places and hang your signs.
The more people see your pet, the higher the chance that you'll create interest.
Be sure to tell all of your friends, contacts and relatives. One of them might be passively looking for a new pet and they could decide to adopt yours.
Get creative and think outside the box. But just be cautious and use some of our tips to help make sure you find a good home for your pet.
How To Write A Free To Good Home Ad
> Tell potential adopters the age of your pet.
> Indicate if the pet is neutered or spayed.
> Indicate if the pet has ever had any health or medical issues.
> Indicate if pet is updated on vaccinations.
> Tell potential adopters if the pet is good with kids and other pets.
> Be honest about any negative traits your pet has (jumping, aggression, shyness, anxiousness, biting, scratching).
> Indicate if the pet is shy or aggressive.
> If it's a dog, be sure to put down if they're house trained, potty trained or crate trained.
> Always indicate that you need references, we suggest 3, so you can call and ask them about their opinion of the potential adopter getting a new pet.
> Always ask for a veterinarian reference. If the potential adopter isn't willing to let you speak to their veterinarian, there's a problem and we suggest you don't adopt to this person.
> Always tell the potential adopter that you need to do a home check to see where the dog will live, sleep, play and eat. If they live in a small apartment and already have numerous pets, maybe your German Shepherd shouldn't live there. AND, they could possibly be over their pet limit so please don't adopt to them unless you are totally comfortable.
> Include pictures of your pet. Pictures being silly, with kids or other pets are great. Use clear and bright pictures, not blurry ones or pictures that are dark. Use canva.com, picmonkey or other photo editing software to create interesting pictures.
> Include a phone number so potential adopters can call you.
> Indicate the rehoming fee. Saying the you're giving away your pet for FREE is dangerous.
Keep your postings current. Go back to the places where you placed your ads and make sure someone didn't cover them up or take them down. Once your pet is adopted, remove all the signs and update your internet listing.
Bonus Tips On How To Write A Free To Good Home Ad

Using CAPITALIZATION, bold and underline. These help draw the eye to particular areas of interest.
Using italics can help the reader know how much your dog really REALLY likes to play ball.
Using bulleted lists like this can:
help the reader scan quickly
make it quicker to read
make things tidy
help the reader stay focused
The use of color can help also. Color is an important tool for FREE TO GOOD HOME ADS.
Try not to use a plain black and white photo unless it's just really cool picture.
Place a bright, clear picture of your pet, especially with a great background.
Make you pet be the best part of the picture. Crop out areas that don't showcase your pet. Check out the example below!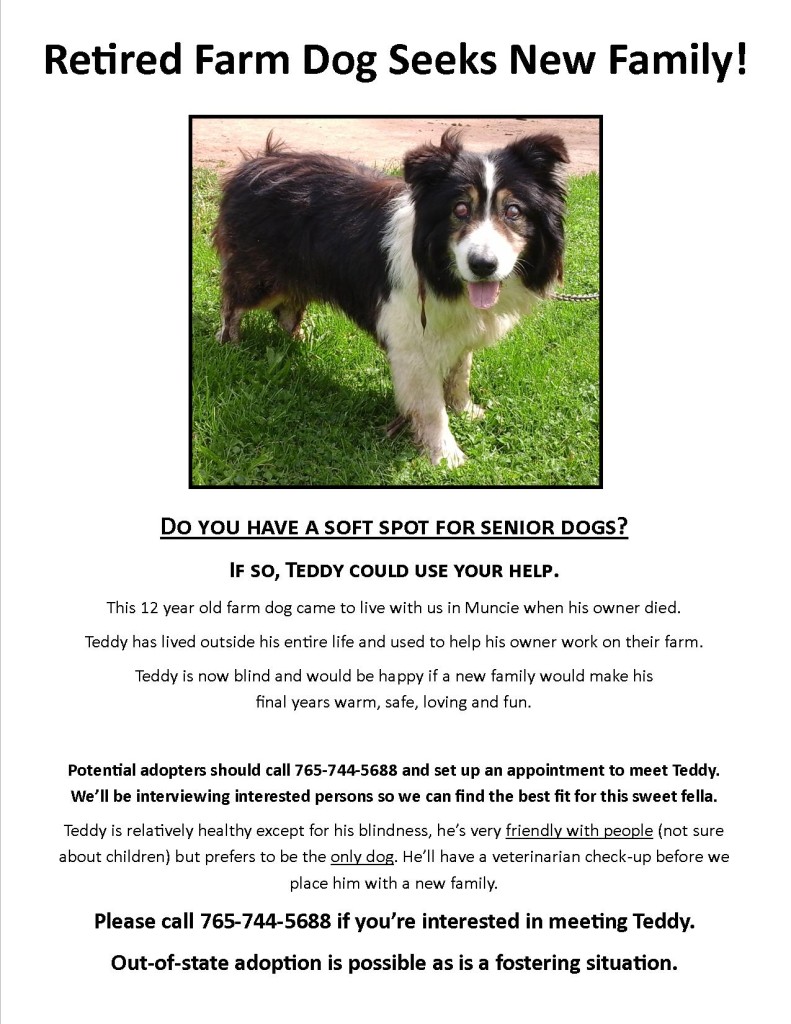 Other things you should do is ALWAYS always ALWAYS ask the potential adopter questions.
Questions like:
Why do you want to adopt this pet?

If they can't answer you with an answer that makes sense, either dig deeper or stop right there.

Do you have other pets? If they have dogs, are they inside, outside, do they have a fenced yard?

These dogs should have a record with their veterinarian, so ask about them when you call.

How long have you lived at this house/apartment?

Does the landlord allow pets?

I'd also find out if other people in the house want another pet.

If they don't, I probably wouldn't let them adopt my pet. Why? Because it's likely your animal would get harmed, given away or taken to a shelter after a short time.
If you've tried these things and still can't find someone to adopt your pet, call your local animal shelter or rescue organization and find out their policy. Most shelters and rescues will have a policy on how long they keep animals before euthanizing and many will work diligently with other rescues to find fosters and placements.
Never just toss your animal out on the street if you can't find a home for it. Feel free to contact us if you'd like us to share your pet picture and adoption information. We'd love to help if you can't keep your pet.
Visit our website or leave a comment here.
Be careful and vigilent,
Kelley Stewart, CEO|Pet Sitter
sit-stay-play In-home pet sitting & more.LLC
P.S. Read our previous article, My Dog Needs Gone Before Noon
P.P.S. If your free to good home ad looks like the one below, it needs work…