Cats rescued; lives saved. That's what animal rescue and shelters are all about. Even when the Muncie Animal Shelter is busting at the seams, they've stepped in to help the victims of the latest animal hoarding case in Daleville, Indiana.
100 Cats Rescued – Fosters, Adopters and Donations Needed At The Muncie Animal Shelter
The latest animal hoarding situation the Muncie Animal Shelter is dealing with involves 100 cats who were rescued after emergency personnel found a deceased woman in a home. Unfortunately their was a child livid amid the squalor as well and Child Protective Services took that child into emergency placement.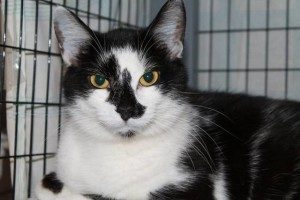 Consequently, this unexpected delivery of 100+ cats has caused the overcrowded shelter to seek emergency help from other shelters, rescues, public donations and people willing to foster and adopt. Also, they need help from the public.
Cats Rescued
Now is the time to step up and help if you've ever wanted to make a difference in the lives of animals in your town. Rather than sit back and watch the news unfold in the Star Press or on Facebook, step up, reach out and be a blessing to the cats, kittens directly; put some skin in the game!
Here's simple ways you can help:
Buy a bag of cat litter.
Drop off large bags of cat chow and cans of wet cat food.
Donate kitten chow and KMR in case there are babies who need to be bottle fed.
Buy bags of dog food.
Anything will help.
Don't have extra money to donate? That's ok, donate your time. That can be more valuable in certain cases.
Volunteer
Go to the shelter and volunteer to walk dogs or play with cats. Ask if they need help with laundry or poop scooping the big play yard. Socializing the cats from this hoarding situation will go a long way to help them get adopted.
As a reminder, we urge you to please spay and neuter your own pets. Do your part to control unwanted cats and dogs. Your pet will be healthier and will live a longer life.
Spay and neuter – please,
Kelley Stewart, CEO|Pet Sitter
sit-stay-play In-home pet sitting & more.LLC
P.S. Share your adoption or volunteer story on our Facebook page; we'll send you a FREE gift!
P.P.S. Help the shelter and visit the Muncie Animal Shelter Go Fund Me.