Thanks for visiting our website!
The video above was made to help people understand what poop scooping is, how it can help you and the benefits of hiring us. Feel free to send us a message if you have questions.
---
Are you a dog parent?
Do you ever feel overwhelmed with everything you have to do as a dog parent?
We're here to make your life easier by offering you a service specifically geared towards something many people hate doing: POOP SCOOPING.
If you could get out of having to clean up after your dog and it's affordable, would you like to learn more about it? We hope so because our poop scooping services are affordable and dozens of people call us when they need their yards cleaned up.
With an extra 15-20 minutes per week, what could you get done?
Could you be more productive at work, at home or with your family?
15-30 minutes might not seem like a lot of time but if you're a busy professional or family person, YOU KNOW how important those little blocks of time can be.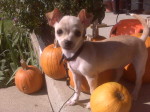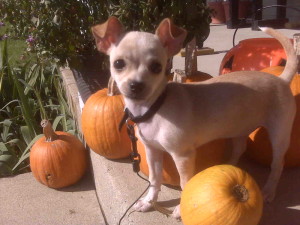 Poop Scooping is a valuable service Sit-Stay-Play provides for busy professionals, single individuals, families, senior citizens, farmers and apartment/condo property managers.
If you've ever had dogs as pets, you know how quickly the waste can pile up in the yard if you don't stay on top of it.
Would you like to talk to us about setting up poop scooping AKA pet waste removal services? Awesome! You're making a good decision.
Here's how to contact us…
Call us at 765-744-5688 or send a message via this link.

We'll do an initial consultation to determine your needs and price estimate.
Do Only Rich People Schedule Poop Scooping Services?
You don't have to have the last name of Huxtable or Trump to have your yard cleaned.
Anyone with a dog can benefit from regularly scheduled poop scooping services. For the cost of about one decent restaurant meal you can have your yard cleaned. Not a bad deal at all!
We provide poop scooping for residential customers as well businesses, apartment communities and retirement facilities in Delaware County (Muncie), Madison County (Anderson), Hamilton County (Noblesville), Marion County (Indianapolis) and other areas by request.
How Often Should I Have My Yard Cleaned?
Typically they're scheduled once or twice a week but we also do bi-weekly jobs. Whatever you decide, keeping your yard as healthy and clean as possible, especially for clients with children, is our number one goal.

If you have multiple dogs using your yard, definitely schedule weekly poop scooping visits. Who wants their dogs to track in doggy doo on their feet?
Happy Scooping,
Kelley Stewart, CEO|Pet Sitter
sit-stay-play In-home pet sitting & more.LLC