I just finished up watching a movie on Netflix during my #coronavirusstaycation and decided to go to bed a little early because, hey, staying home 24/7, watching movies and organizing my closet for the umpteenth time in recent weeks is – exhausting!
Just as I drifted off to sleep I heard a loud thump and then a gut-curling scream. I jumped up, grabbed my glasses and ran into the other room to see what the ruckus was.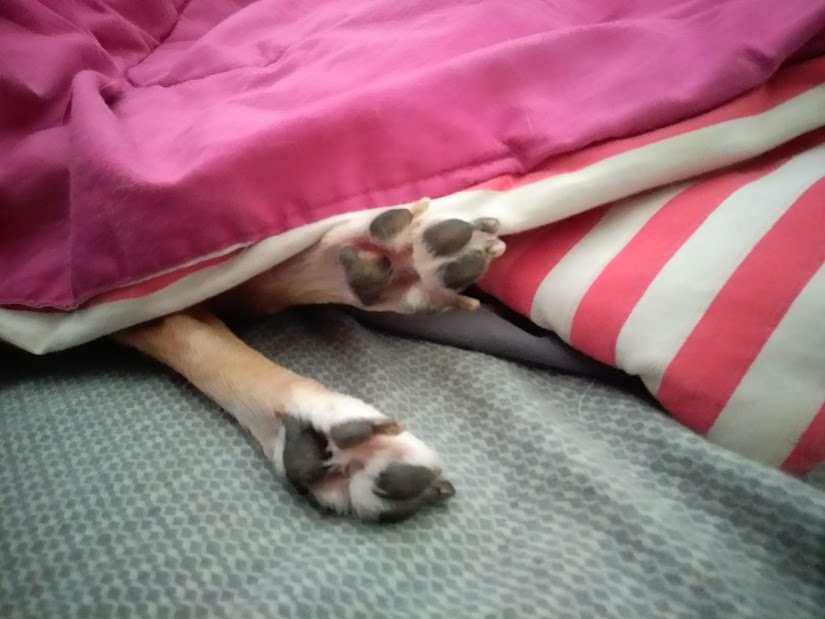 My little chihuahua, Sonny, was laying on the floor wrapped in an afghan.
He was whimpering and wouldn't move. If you aren't familiar with who Sonny is, he's my little 2-legged guy. He shares my house with two 50+lb loving pit bulls and he runs the roost.
I tried to pull the afghan off but it was snagged on something.
Can you guess what it was…a toe nail! Ouch!
My poor little guy was shaking and scared, I ran and got scissors and snipped the yarn to release his foot. Then I tended to his nails. Mom fail!
This Story is Common
I can't tell you how many times I've heard similar stories from my clients. But it doesn't have to be that way. Regular upkeep will help your pet in many ways. Don't be a bad pet mom like I was!
Dogs, cats, guinea pigs, rabbits and hedgehogs are just some of the pets I take care of at my nail trim events in Muncie, Anderson and New Castle, Indiana and I'd be happy to help you and your pet.
These monthly events make it super easy for pet parents. If you have questions, call Kelley at 765-744-5688 or send an email to kelley@sit-stay-play.com.
Dangers of Overgrown Pet Nails
My affordable events help you and your pet. Here are some things that can happen to our pets when they have long nails:
Discomfort
Pain
Deformity
Poor posture and uneven gait
Nails can get caught in blankets, rugs and can be ripped out or broken
Overgrown nails can grow into the paw pads causing a lot of pain
Overgrown pet nails will often cause arthritis, hip dysplasia and other body ailments to hurt worse.
Regular nail trims will keep this from happening. Come and see me at one of my events or book an in-home service today.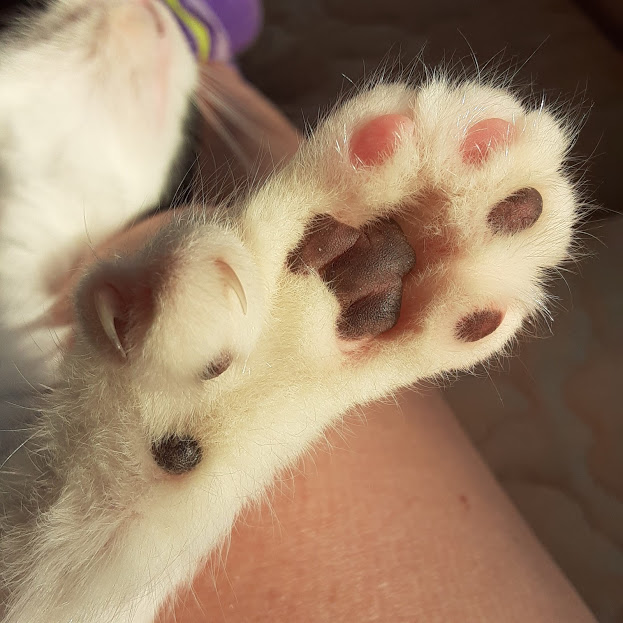 Want to Learn How to Do it Yourself?
Want to learn how to do it yourself? I can teach you. Just visit one of my events or make a house call and I'll walk you through the process and show you what to do, what tools to buy and things to watch out for.
Thanks for stopping by,
Kelley Stewart, CEO|Pet Sitter
sit-stay-play In-home pet sitting & more.LLC
"Your pet sitting, dog walking, poop scooping specialists!"