Hello and welcome to our website!
sit-stay-play focuses on caring for pets and helping people. As a result of covid-19 we're still dealing with pandemic issues so we've changed some things to reflect our stance for safety.
First, we practice social distancing as much as possible, wear face masks and sanitize and wash our hands more frequently before and after visits.
Second, we now offer virtual meet & greets and contactless dog walks for people that work from home (or just staying home).
New for 2021 – Virtual Meet & Greets
Virtual meet & greets are done over Zoom.
Clients that choose to go the virtual route will get a walk through of the process and then we'll proceed with the interactive Zoom video.
During the video we'll complete some pet care forms and set up a time for me to drop off forms for you to review and sign.
New for 2021 – Contactless Dog Walks for People Working from Home
Contactless dog walks have become very popular because many clients are working from home and they don't want visitors. Also, others are just staying home for personal reasons but still want their dog to get exercised.
Contactless walks are very simple. Here's how they work:
Once we've set a time for a walk, we'll text or call when we arrive. Then you'll put your dog on your leash and either attach it to an outside porch or just stand on the other side of the door holding the leash. Your walker will their leash on and take yours off.
After we come back, we'll change back to your leash (of course while we're wearing gloves) and voila!
Your dog gets a walk in – safely – and you don't come in contact with another person therefore the spread of germs is kept to a minimum. Request services now!
We've had to adjust things a little and things may look a little different with pet care these days (thanks covid), we look forward to helping your pets and setting your mind at ease in whatever way we can.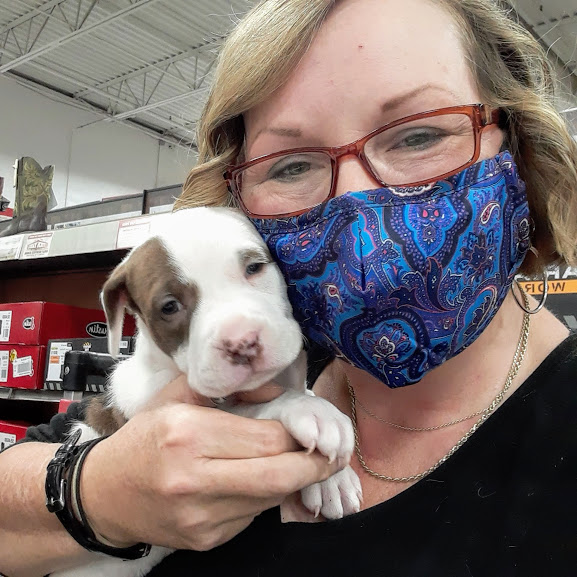 Here are some of the reasons people use our pet care services… 
Many people need to work longer hours or pick up an extra job and they may feel guilty about leaving their pets alone longer.
People get tired of running home at lunch and feeling guilty when they see their dog has already pottied inside.
Some of our clients have had to go out of town quickly and panicked because their friends and family weren't available.
Or they had a health emergency come up with a loved one and had to put their pets on the backburner for a bit.
Can you identify with any of these situations?
We take the guilt, panic and worry away.
Other Reasons People Use Our Services
Some clients book in-home grooming services because their dogs have arthritis and it's difficult to get into the car.
People find it beneficial to get dog walks scheduled when they're recuperating from surgery.
We can help bridge the gap between out of town adult 'children' and aging parents.  Because we're here in town, we help the grown children rest easier knowing that there's an extra set of eyes on their parents and the dog or cat.
Pet nail trims are often difficult to schedule these days because many vets and groomers have shortened their hours or stopped doing just basic nail trim services. We stop in and do kitty and doggy nail trims because it's easier and less stressful for everyone.
Whatever your reasons for hiring us, it's our pleasure to work with you.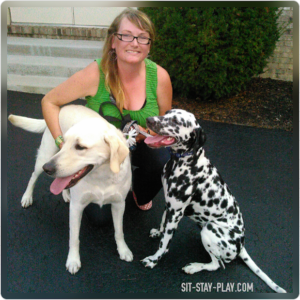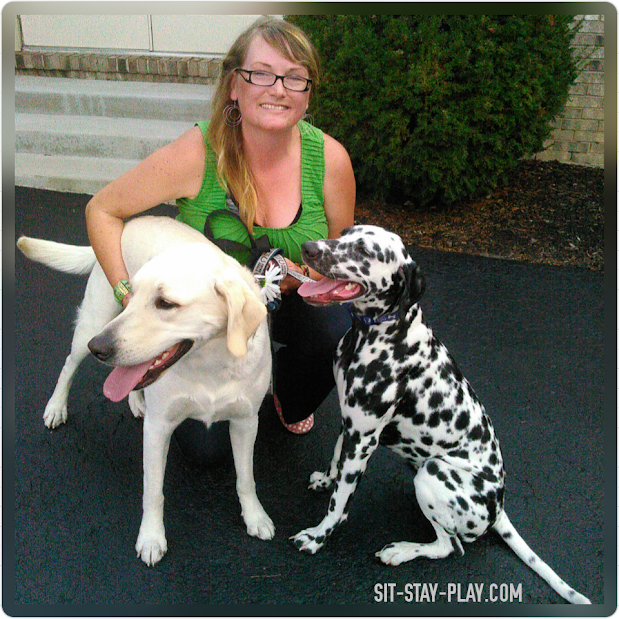 Starting Services Can Be Done in 3 Easy Steps!

#2 – Have your free phone consultation; and

#3 – Schedule the in-person Meet & Greet or select the VIRTUAL MEET & GREET option to fill out pet care paperwork, confirm the dates, provide 2 working house keys and pay for your first set of visits.

*Meet and Greets aren't required for Pet Taxi Services, In-home Pet Nail Trims, Scooping Services or Bathing.
Once we receive your request for services, we'll email to set up your phone consultation or virtual meet & greet if you know you want to go ahead and book services.
Be sure to check your email (and your spam and junk folders if you can't find our message).
Pet services we provide in Muncie, Yorktown Anderson and most surrounding cities include:
Pet Sitting
Dog Walking
Poop Scooping
Grooming
Overnight Pet Care
Farm Sitting
Pet Taxi
Wedding Pet Care Services and
In-home Pet Nail Trims
IMPORTANT: If you need services to start within 3 days, please call the office at 765-744-5688 for immediate assistance.
Thank you,
Kelley Stewart, CEO|Pet Sitter
sit-stay-play In-home pet sitting & more.LLC
P.S. Same day service request fee is $10.
P.P.S. See our prices here. See our upcoming pet nail trim dates here.