We're always looking for ways to partner with organizations in our community and we're excited about announcing our latest initiative with the Muncie Delaware County Senior Citizen Center.
Our program is launching at the Senior Citizen Center's Wellness Day on September 5 from 9:00am-1:00pm.
Organizations that help the aging population do everything from provide medical care, eye treatment, physical therapy, transportation, various types of screenings and preventions and now – offer pet care services.
How Sit-Stay-Play Helps Seniors
Age shouldn't stop a person from keeping their pet (or adopting one), unless health, finances or living conditions become a factor.
In saying that, as people age, things like walking their dog or bending over to clean cat litter boxes may become difficult. Taking their dog to routine grooming appointments might also become a problem. That's where we can help. Our pet nail trims are free for those over 55. Other services we provide to seniors are discounted. We feel it's important that as people age, services like nail trimming and other pet services remain important and possible.
Events Planned
We're planning 4 completely free pet nail trim events per year with the first one on October 26, 2018 at the Senior Citizen Center.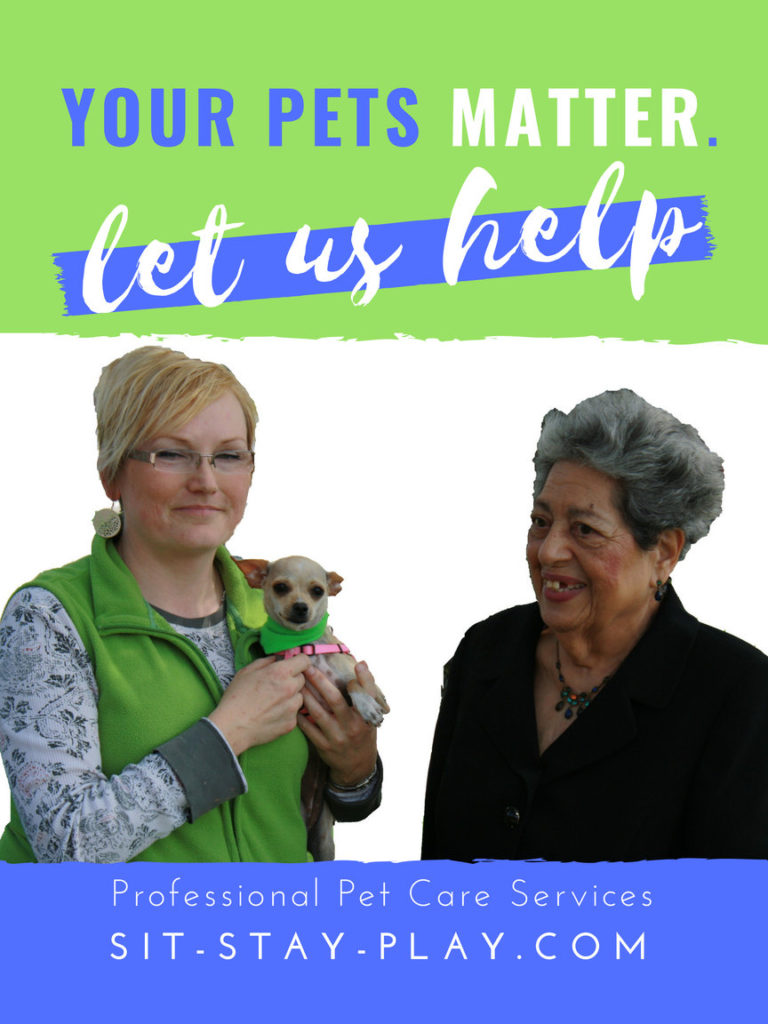 Free Pet Nail Trims for Seniors at Our Events
Starting in September 2018, seniors can stop in at any of our events and get a free pet nail trim. It's first-come, first-served and we have a sign in sheet to make sure we take people in the order in which they arrived. Be sure to sign in when you arrive! Don't forget about our FREE event for Seniors over 55 years old on October 26 from 10am-12pm. Bring your dog or cat and we'll take care of their paws for you.
Can't Make It To An Event?
Call 765-744-5688 and we can arrange a time to visit your home.
We hope this service helps many individuals and that it allows them to keep their pet longer. If you know someone that needs our help please call 765-744-5688.
Thank you,
Kelley Stewart, CEO|Pet Sitter
sit-stay-play In-home pet sitting & more.LLC
"Your pet sitting, dog walking, poop scooping specialists!"
P.S. Be sure to pick up one of these cards in order to get your free pet nail trim!