Do you need pet taxi transportation help in Muncie? Have you ever needed help getting your pet from your house to Happy, Clean and Smart? Or to your veterinarian? Are you without a vehicle and need help taking your dog or cat to the groomer or doggie daycare? Have you ever needed help lifting your pet into your vehicle and didn't have anyone to help you? Scroll to the bottom to fill our our pet taxi service request form.
Being in these situations can be extremely stressful, especially if you really need help and have no one you can call. I've been in several situations where I needed help getting my 70 lb dog in my tiny car (which was almost impossible to do). Having a pet taxi available would've made things easier on him (and me!).
This pet taxi transportation service is designed to help you take care of your pets. Please don't hesitate to contact us if you need our help.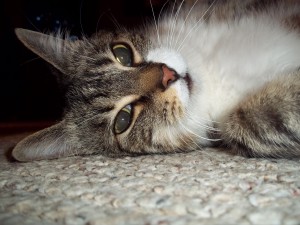 Pet Taxi Transportation Services – Places We Can Take Your Pet
We can take your pet anywhere! Groomer, veterinarian, and dog park are just a few examples.
If you live in Muncie or east central Indiana, our Pet Care Providers can safely transport your pet if you are unable due to transportation issues, schedule conflicts or just to save you time.
Who Uses Our Pet Taxi Services?
Ball State students without cars, senior citizens unable to drive, individuals not able to lift their large dogs into their vehicles and to vision impaired pet parents have all been our pet taxi clients. We've safely transported dogs, cats, rats and even birds.
Our services are available to help with puppy mill rescues and large scale pet rescue transportation also, please contact us for pricing for these services.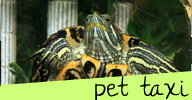 Cost for Pet Taxi Services
$25 one way, per pet. Each additional pet is $5 each.
Trips to and from Happy, Clean and Smart are $20 each and $5 per each additional pet.
Gas/travel fee is $.80 per mile for jobs outside of Muncie.
Pet Taxi Club
Book and pay for your next 3 pet taxi services and you only pay $17 per pet taxi trip!
Happy Trails,
Kelley Stewart,  CEO|Pet Sitter
sit-stay-play In-home pet sitting & more.LLC
"Your pet sitting, dog walking, poop scooping specialists!"
P.s. Ready to book? Fill out the form below and we'll contact you to discuss your request. Thanks!