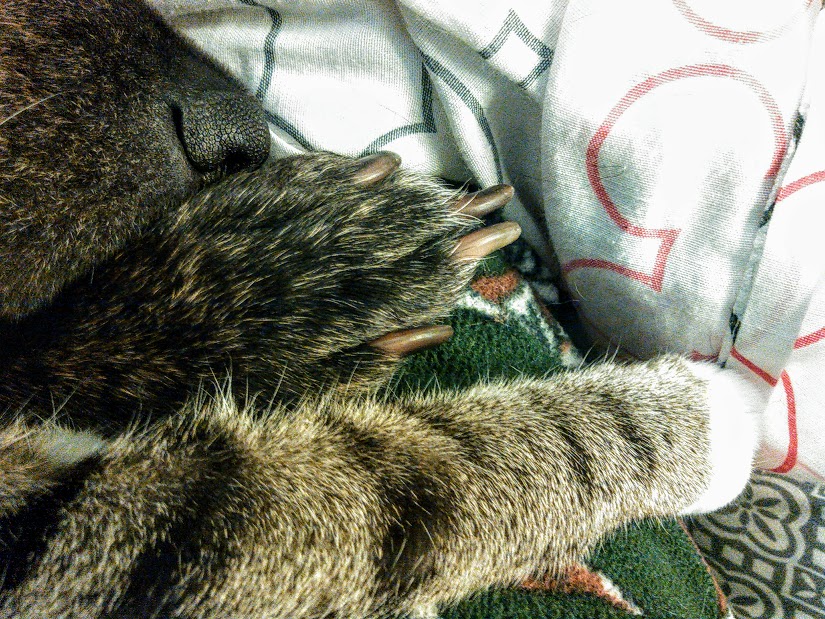 UPDATE: Due to the recommendations by the CDC and other health organizations in regards to coronavirus we're pausing our pet nail trim events for the time being.
CORONAVIRUS UPDATE
It's our responsibility to be as responsible as possible and we believe social distancing is important right now. We ARE providing in-home pet nail trims, call us at 765-744-5688 or visit the link below to set up an appointment.
The good news is that we're creating a really great offer for future pet nail trims and we'll post the link here once it's up and running. We hope you understand our position and hope you take part in the special we're creating just for you.
Our low-cost pet nail trim events in Muncie, Anderson and New Castle, Indiana are great for people like you that want a consistent and affordable pet nail trim option.
We don't require an office call or make appointments so it's convenient for people that can't get into a vet or groomer. Our services are first-come first-served and we work with all types of pets. No breed or species will be turned away as long as they're healthy and friendly!
Customers can bring their friendly and healthy pets to any of our low-cost pet nail trims at the Tractor Supply locations in Muncie, New Castle and Anderson. 10% from our nail trims is donated to Boston's Fund at Northwood Animal Hospital. This fund provides financial assistance for emergency veterinary services. Click here to read about VCA Northwood Animal Hospital.
Want to know who does these nail trims? Watch this short (impromptu) video with one of our nail clients at one of our events at Anderson Tractor Supply…it's a little off-the-cuff but it's real 🙂
Low Cost Pet Nail Trim Locations
Muncie Tractor Supply
3601 W. McGalliard Rd.
Anderson Tractor Supply
6818 S. Scatterfield Rd.
Sun. Mar. 1
Sun. Mar. 8 | 1-2:30p
Sun. Mar. 29 | 1-2:30p
New Castle Tractor Supply
3000 S. Memorial Dr.
Sun. April 5 | 4-5:30p
Sun. May 3 | 4-5:30p
Sun. June 21 | 4-5:30p
Sun. July 12 | 4-5:30
Free for People Over 55!
Seniors can also come to any of our Tractor Supply events (must show ID) with UP TO TWO OF THEIR OWN PETS, for two free services, $7 each additional pet. This initiative is part of our philanthropy efforts and highlights our mission to help people (and pets) in need.
Muncie Delaware County Senior Citizen's Center
People over 55 can bring their pets to the Muncie Delaware County Senior Citizen Center and get their nails done at no charge. We host these events four times a year – weather permitting. Our next event is set for Friday, April 10, 2020 from 10am – 12pm.
The Senior Center is located at 2517 W. 8th Street, Muncie, IN, phone is 765-289-0844.
2020 Nail Trim Dates at the Senior Center
Friday, April 10 | 10a-12p *Possible cancellation due to coronavirus, check back for updates
Friday, July 10 | 10a-12p
Friday, Oct. 10 | 10a-12p
Friday, Dec. 11 | 10a-12p
Payment Methods
Pay with cash or check (with government approved ID). Bring correct amount in case we can't provide change.
House Calls
Have a pet that you can't bring into the store? Schedule an in-home nail trim. In-home pet nail trims start at $15 for the first pet and $10 each additional for trimming only. Add $5 per pet for grinding.
Side Effect of Overgrown Pet Nails
Dogs, cats, guinea pigs, rabbits, ferrets and hamsters require regular nail trims. Letting them grow long causes unnecessary stress and pain. Our affordable events help you and your pet. Here are some side effects of overgrown nails:
Discomfort
Pain
Deformity
Poor posture and uneven gait
Nails can get caught in blankets, rugs and can be ripped out or broken
Overgrown nails can grow into the paw pads causing a lot of pain
Overgrown pet nails will cause arthritis, hip dysplasia and other body ailments to hurt worse. Regular nail trims will keep this from happening. Come and see me at one of my events!
Kelley Stewart, CEO|Pet Sitter
sit-stay-play In-home pet sitting & more.LLC
Serving Muncie, Anderson and Indianapolis, Indiana and most surrounding cities.
P.S. Check out this article, Root Canal or Trim The Dog's Nails?
P.P.S. Your donations at these events will help pet parents that need help with emergency vet care. Boston's Fund was created to help people that need financial assistance; your donations can help save lives!