Putting one's house on the market can be an exciting time but for home sellers with pets that excitement can turn to stress pretty quickly.
What can cause stress?
A seller can get stressed from worrying about their dog or cat sneaking outside when people are entering and exiting. A seller can get stressed because they know their dog doesn't like strangers and barks a lot. These things can make showings difficult which could result in your home being on the market longer.
Getting Ready to Sell Your House? Don't Forget to Plan for Pet Care!
Homeowners have many tasks to do to get their property in tip-top shape, including: making repairs and fixing problems; updating paint colors; removing personal items; staging the home; making sure the home has curb appeal; and planning for pet care, yes that's right — planning for pet care. Scroll to the bottom to fill out a simple service request form or call 765-744-5688 to get started.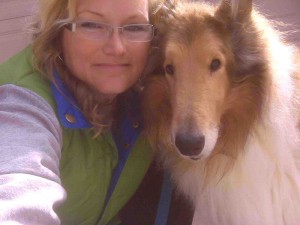 Real estate agents, realtors, brokers and potential buyers look at the home with a fine tooth comb and if the seller has pets, that's another situation some thought needs to go into.
How A Pet Sitter Can Help Home Sellers With Pets

When a showing is scheduled, generally the realtor recommends the home be empty. Often times, the seller leaves the dog or cat inside the home and this can distract potential buyers.
We Have A Solution For Home Sellers With Pets In Muncie, Anderson, Indianapolis And Nearby Cities!

Let us help! You can relax while you're working or away from home knowing that your pet won't be let outside accidentally by your visitors.
You can relax knowing that your dog isn't barking hysterically while people are walking through around your property.
How We Can Help Your Dog Or Cat During Your Home Showing

Depending on the time frame and the temperament and health of your dog, we could take him for a walk or provide a doggy play date outside of the home.
We can take Fido to Petsmart in the event of inclement weather or a trip back to the office for social interaction while your home is being shown.
Your dog or cat can be crated temporarily while the potential buyers are in the home. You can schedule us to come by before the showing starts, we would place your dog in his crate, then come back after the showing is over to let him back in the house. We'd also make sure your dog has ample time to go outside to potty before we leave.
How We Can Help Cats While The Realtor Is Showing Your Home

Cats will get stressed when visitors are walking through your home. They might try and hide or sneak out when someone opens the door. By hiring us, your kitty can stay happy and safe, inside, where he's supposed to be. We can help prevent that from happening by stopping by to place your kitty in a carrier or crate temporarily, so he'll stay safe. We'd come back after the showing is over to let your kitty out.
Whatever option you choose, having your pet removed from the home while it's being shown is a great way to make sure potential buyers are free to inspect the home without worrying about the pets getting out or accidentally injuring someone.
Do We Care For Other Pets?
Yes, of course! We're pet sitters so we take care of most domestic animals, farm animals and even exotics. We love little gerbils and small caged pets. Should you need care for a snake, guinea pig, parakeet or horse, for example, contact us and we'll discuss some options.
How Can We Help Realtors?
By providing excellent customer service and a valuable service that most pet parents will need at one time or another, we can become a great asset for realtors. We can help by becoming a valuable liaison between them, the buyer and/or seller.
How Do We Become An Asset To The Home Seller And Realtor?
There's many ways we can become an asset to both the seller and realtor, here's a few reasons:
We give the realtor the ability to show the house in the best way possible – free from distractions and in a safe manner;
Our professional pet care providers can be available on short-notice which is great for last-minute showings; and
We can help realtors take great care of their customers that have pets and THAT can trickle down into more profit and better relationships.
Pricing for these services are customized and can vary from client to client.
Here's to buying/selling and connections, cheers!
Kelley Stewart, CEO|Pet Sitter
sit-stay-play In-home pet sitting & more.LLC
P.S. To get started, fill out the form below and we'll email and get you started.
[wpforms id="5628″ title="false" description="false"]