Thank you for reading this article, "Does My Pet Sitter Need A House Key?" You wouldn't believe how many times people ask us this so I decided to write an article about it.
First things first though, sit-stay-play In-home pet sitting & more.LLC provides pet sitting and dog walking services in the Muncie, Indiana area. If you're looking for dependable and compassionate pet care in Muncie and east central Indiana, you're in the right place. We come to your home or apartment (and even hotels and campgrounds) to care for your furbabies and yes, we need a house key. Actually, we need two working key(s) to your home and/or other doors or one key and one garage door opener. If you only provide one at the consultation, we'll add $5.00 onto your bill and make a key copy.
Why The Need For House Keys?
You might wonder why we'd like two and it's simple: we want to make sure we have a back-up key just in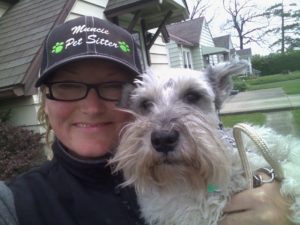 case something happens. Your main pet sitter will use a key and we'll have the spare at our office in case of emergencies.
Suggestion: please try each key with door closed and verify the keys work.
What do we do with the keys after we're done working?
We keep them in our key file, you can pick them up from us or you can pay a $15 key return fee (plus gas surcharge if applicable).
Side note: We offer a safe and secure Key File for clients who wish to leave their keys with us if we will be providing future services.  You are not obligated to use this service, but we encourage it so you don't incur any additional Key Pick-up Fees and to make your next service with us quick and easy.
Want to set up services right now? Click this link to request services or call Kelley Stewart at 765-744-5688.
sit-stay-play In-home pet sitting & more provides care to all of east central Indiana 24 hours a day, 7 days a week. We look forward to meeting you and your pets.
Thank you,
Kelley Stewart, CEO|Pet Sitter
sit-stay-play In-home pet sitting & more.LLC
"Your pet sitting, dog walking, poop scooping specialists!"