Who's your pick for President?
Not a fan of the Presidential nominations this year? Why not bark, oops, SAY SonnyRoo For President!
Our teespring fundraiser for the Muncie Animal Shelter consists of two shirt designs. One depicting SonnyRoo's beautiful little Chihuahua face and the other has him in his wheelchair standing in front of the American Flag.
When you purchase a shirt (or multiples) you'll be supporting this little guy that needs a new wheelchair and dogs and kitties that need help with medical treatment at the shelter.
2 Legs + 2 Wheels = All Dog. #SonnyRoo
When faced with adversity, a great president doesn't get down…no, they sit up and bark!
Wait, bark? You heard that right. Show your support for the only presidential candidate who supports treats in every tummy, judgment-free fire hydrants, bilingual barking and a fence to keep the mailman away. #SonnyRoo is an inspirational face for all disabled animals and the friends and families who love them.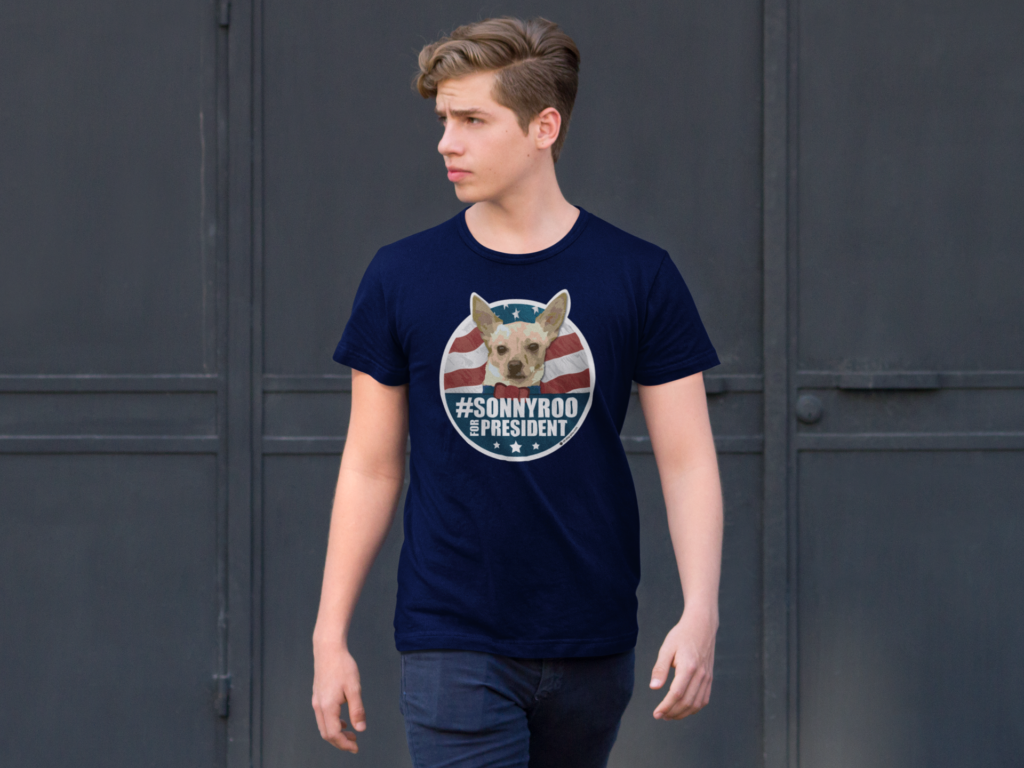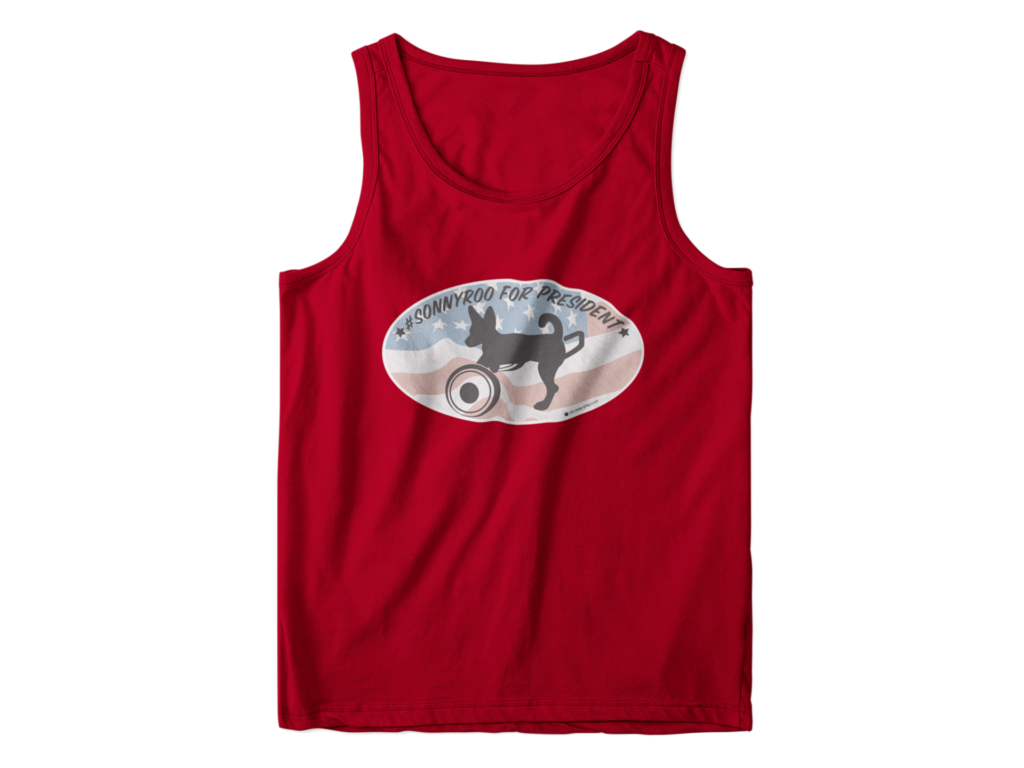 Like this design? Click this link to order!
For those that don't know the backstory on our little Sonny, here ya go:
SonnyRoo the Chihuahua was born in the cold month of January, 2014. His mama was a fence jumper who liked to party with the little chicos down the block. One day she woke up to find six teeny tiny puppies. Four of the little blond babes came out with only their back legs fully developed and this caused many hardships for the pups.
In August of 2014, SonnyRoo joined Kelley Stewart's pack. He gained two handsome pit bull brothers and several cat sisters and started gaining more mobility and machismo. SonnyRoo became a spokesdog against backyard breeders and stands up (and rolls around) for responsible pet guardianship.
Ruff Rollin' designed a wheelchair for SonnyRoo when donations poured in from all over the United States. After the chair was fitted and sized right, he zoomed around the house giving chase to his sisters. Unfortunately the zooming didn't last long and he outgrew his wheels.
Part of the proceeds from this SonnyRoo For President campaign is going to help him get a new set of wheels. He's a super little dog with lots of life and love to give. Medically speaking, his body is stressed from having to walking on his hind legs most of the time. The success of this fundraiser is important not only to him, but to the dogs and cats at the Muncie Animal Shelter that also need help with medical care.
Thanks for supporting this great cause and for making your voice heard on YOUR pick for President.
SonnyRoo for President 2016,
Kelley Stewart, CEO|Pet Sitter
sit-stay-play In-home pet sitting & more.LLC
P.S.
We have another t-shirt design called I Kissed #SonnyRoo and I Liked It and it's available for purchase also.