Let's face it; we all have to pee.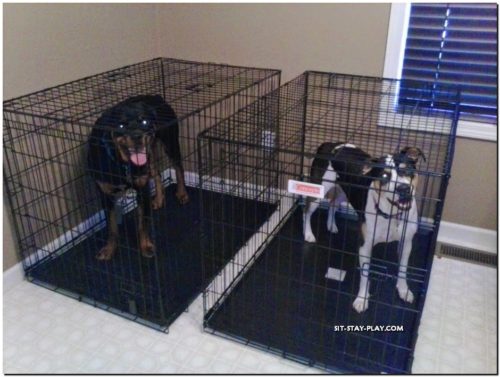 There's only so long we can 'hold it'.
When our bladder feels like it's gonna burst we walk quickly to the nearest bathroom, or do we? Some people dribble when their bladders get too full and the same goes for our dogs.
If you're gone for 8 hours or more for your job (or for fun events with your friends), we can help.
There's no rushing home at lunch to let your puppy out to pee.
You don't have to stop your Christmas shopping mid-way through just to run home real quick.
It's Not Just People That Need A Potty Break
If you've ever felt guilty because your dog has to wait all day (or night) to go potty because of your job, we can help.
Regardless of what the reason, if you can't get home to take care of your dog's potty necessities, help is just a message away.
And it's not JUST for mid-day potty breaks for dogs. We take care of ALL kinds of animals and yes, kitties, too.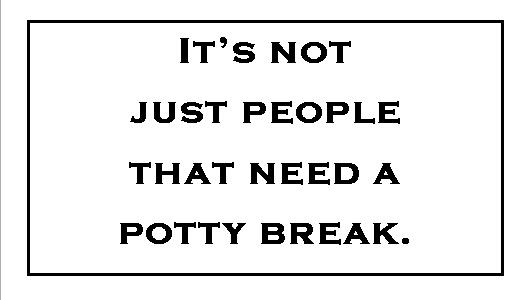 Night owls have dogs.
3rd shift workers don't need to fret. We work when other pet sitters and dog walkers are in bed.
You can also schedule a potty break after midnight, however, there is a small increase in price AND scheduling early is required.
Schedule your mid-day (or mid-morning) potty break today; your dog will love you.
Request mid-day potty breaks here.
Thanks for stopping by,
Kelley Stewart, CEO|Pet Sitter
sit-stay-play In-home pet sitting & more.LLC
"Your pet sitting, dog walking, poop scooping specialists!"
P.S. Book your visits early, the holiday rush is going to start pretty soon and there's only so many visits we can schedule per day!
P.P.S. Here's a happy dog video!