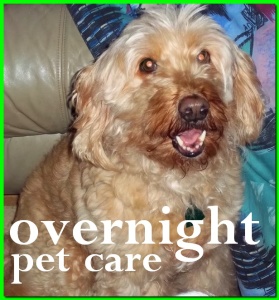 Muncie pet parents can book overnight pet care services for their pampered pets. Scheduling is easy and convenient. Overnight care means your pet will have 8-10 hours of company. This is great for aging pets, pets with medical issues and pets that can be destructive if left home alone. Want to get started? Scroll to the bottom and fill out the pet care form.
What Cities Can We Provide Overnight Pet Care?
Generally, overnight pet care is available to pet parents in Muncie, Anderson and the Indianapolis areas (roughly 80 miles of Muncie). However, we provide 24 hour pet care. This can be done anywhere as long as our client covers our travel expense and wages.
If you have a senior pet that you don't want to be alone, we can help. There's no need to worry all night while you're on vacation or working, just call us and one of our pet sitters will stay with your baby.
You Can Receive Updates
We can update you via phone, text or email if you wish, just let us know during your initial consultation.
To get started with our services, click the link below and fill out the appropriate request: either new client or current client form. We'll contact you to set up your consultation once we receive your request.
Register now and complete your pet care forms online.
Who Uses Our Overnight Pet Services?
Overnight pet services are becoming more popular, especially with aging pets. We have nurses that book us a few nights a week while they work their 12 hour shift at the hospital. A pilot routinely books our overnight pet services because he wants his 3 dogs comfortable and not alone while he's gone. A retiree books overnights when she takes her one and only vacation a year. She schedules these services because one of her dogs has bladder problems and can't make it through the night without going outside to potty at least once.
We also have a client who books us for 24 hour care while she's gone. This particular service allows our staff to leave the house for up to 2 hours at a time and requires a lengthier, 12 hour overnight stay.
Overnight care is a luxury service. For people who love their pets and want the best for them, the convenience and comfort far outweigh the monetary value.
Stay snuggled in,
Kelley Stewart, CEO|Pet Sitter
sit-stay-play In-home pet sitting & more.LLC
P.S. New overnight pet care clients can take 20% off their first bill if they book before Christmas. Use PROMO CODE20% when you fill out the form below. See Our Pet Care Prices Here
[wpforms id="5628″ title="false" description="false"]