Thank you for visiting our website and inquiring about pet care options in your area. sit-stay-play In-home pet sitting & more.LLC is the leader of professional pet care in Muncie. Our services are available in Yorktown, Anderson, New Castle and most surrounding areas.
2019 update — we've changed things around since we first posted this page. Now we only have one form to fill out which makes it easier for everyone. Click here to request services!
"By having a pet care professional come to you, your senior dog can relax in her own bed. You'll save time, money and you and your pet will experience ease and comfort."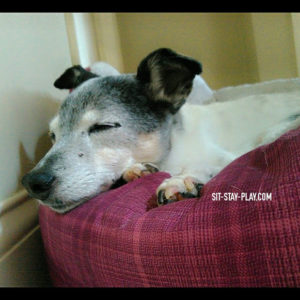 Your pet(s) will have the benefit of staying home, where they're comfortable, and you can leave home knowing your pet is in good hands. Updates are just a call away and for people with multiple pets, pet sitting is a really convenient service.
Scheduling Pet Care Only Takes 3 Steps!

#1 – Either call us or fill out the online form to request services;

#2 – Get your free consultation scheduled; and

#3 – Complete the consultation and set up services!
Kelley Stewart, founder of sit-stay-play in-home pet sitting & more.LLC

"Our free in-home consult gives us time to get to know each other before we finalize any pet care reservations."
We value this time to meet you and your pet and see their living area. Plus, we complete important pet care forms during the consultation, get two house keys and payment during this important meeting.
Online form not working? Just give us a call at 765-744-5688.
Office hours are 8am-6pm M-F. If we miss you during business hours, leave a message and we'll return your call as soon as possible.
Looking forward to meeting you and your pet(s),
Kelley Stewart, CEO|Pet Sitter
sit-stay-play In-home pet sitting & more.LLC
Serving Muncie, Yorktown, Anderson, Indianapolis and most surrounding areas
P.S. Did you know that I went from typing estate planning documents to starting this business after a house fire in 2008? Read more about that here.