This Package is for ANYTHING We Offer…Mix and Match…Save Money
I've tried to think of every way possible for clients to use our services and get a good deal in return during this coronavirus crisis we're facing right now. This one is for that pet parent that wants flexibility with what they hire us for and factors in changes.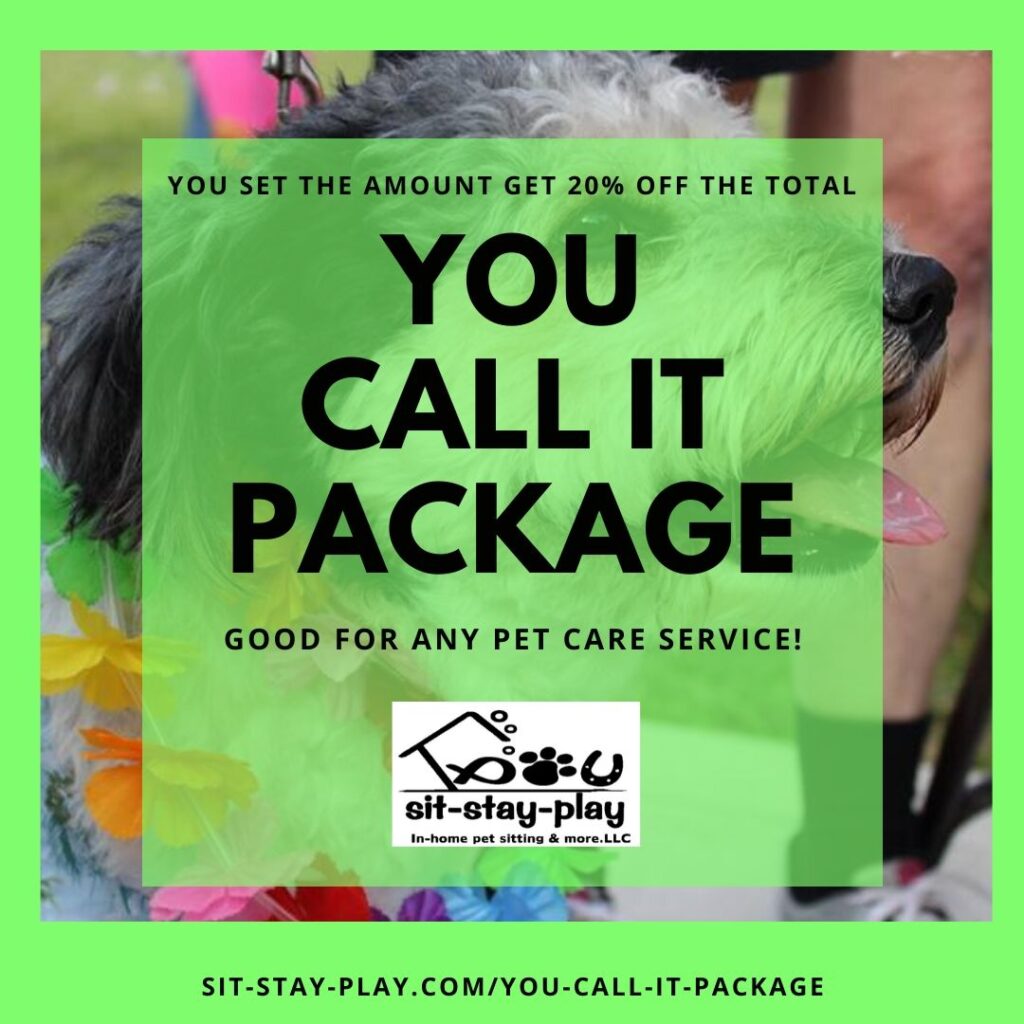 When you buy this package, you determine how much you want to spend and we'll give you a 20% discount on that amount.
Here's some examples:
Want $100 credited to your account? Just pay for $80
Want $200 on your account? Just pay $160
$300 credit? Just pay $140
This offer can be for dog walking, pet sitting, taxi services and even pet nail trims. Starting prices for these services are as follows:
Dog Walking – $18
Mid-Day Potty Breaks (11a-1p) – $14
Pet Sitting – $20
Pet Taxi – $25
In-home Pet Nail Trims – $15
With this package you can book a few pet sitting services plus a nail trim if you want. Or use it mainly for dog walking and an occasional pet sitting visit. There's variety and flexibility here but whatever amount you pay for must be used by one year.
As with all of our services, we do have cancellation policies in place to help us serve the most client's possible. Click here to see an overview of some of our most important ones.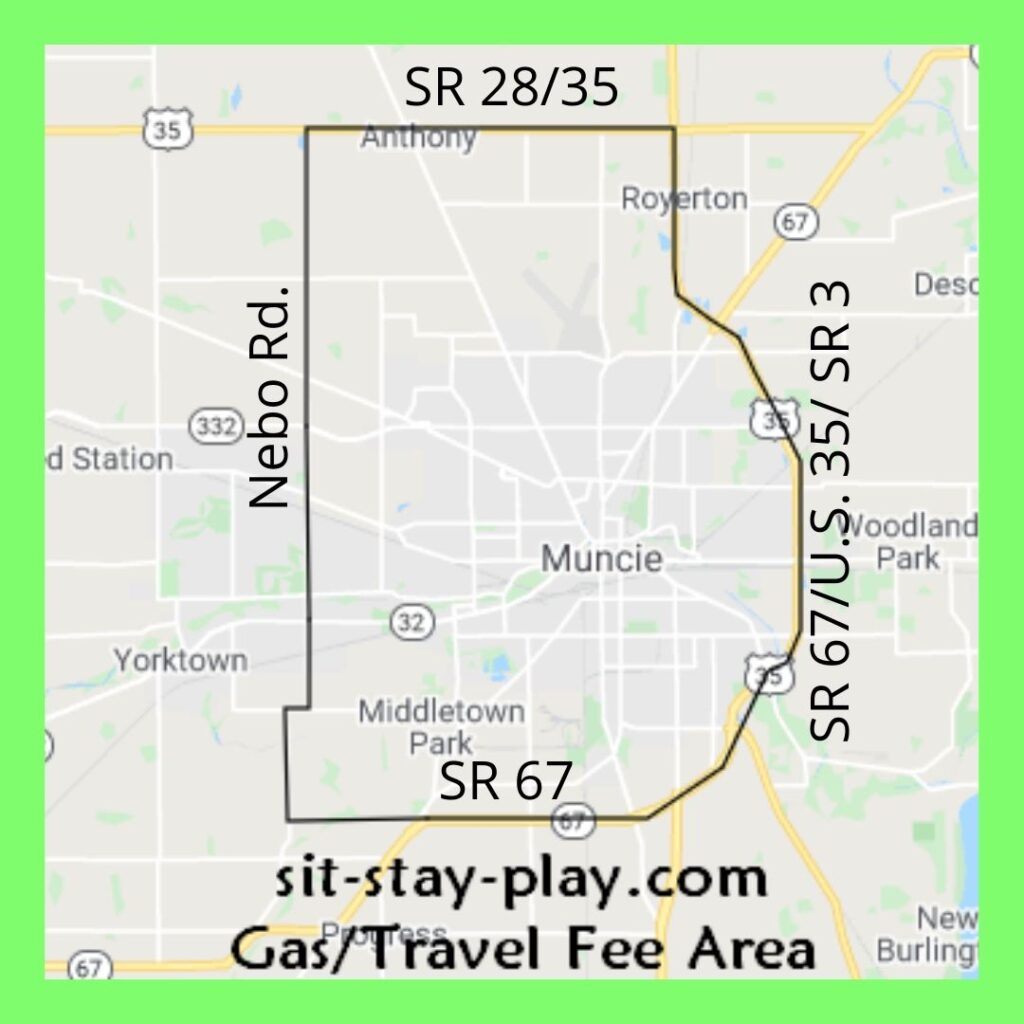 So What is Pet Sitting? Dog Walking? Pet Taxi?
Pet Sitting is a great service for people that want their pets to stay home. If your pet has had bad experiences at a kennel or boarding facility, pet sitting will probably work for you. We come into your home, your pet stays comfy, we update you via phone call, text or email and it's flexible
Dog Walking services are used for a variety of reasons. The main reasons our clients hire us is because they work 8-5 and want their dog to get some exercise or some time out of their crate. Regular dog walks will help dogs that are anxious, overweight, shy or scared. Dog walking will help your dog be a little more relaxed when you get home from work and will hopefully decrease the amount of potty messes you may find when you get home from work.
Pet Taxi services help get your pet from point A to point B. That may mean picking your dog up from your house and taking him to the groomer or vice versa. Taxi services can also be scheduled for veterinarian visits as well. Many of our clients that hire taxi services use it for grooming appointments and for kennel/boarding pick up. If you've ever used a kennel or boarding facility, you know they have a MUST PICK UP BY time…if you can't get back before that, your pet has to stay another day – no bueno for some dogs. That's where we can help. We can pick up and transport home. This helps your pet be home when you arrive and saves you an extra trip.
Here's how this You Call It package works:
 
#1 – Click on this link which will take you our service request page;
#2 – When you get to the promo code box, type in 20%OFF;
#3 – Watch your email, you'll receive a message about setting up services and total. We accept cash, check and Chase Quickpay (Zelle);
#4 – If you're a NEW client, we'll set up a time for a Meet and Greet, we'll come over, meet your pet(s) and finalize paperwork then get you set for services. If you're already a client, we'll just double-check to make sure your forms are current and schedule your visits when you request them at this link.
*We'll give you a YOU CALL IT card at your first visit and keep a tally of how much money you've used from your original purchase. This offer is good for one year and any unused amounts will be forfeited.

And a little more information about this offer…

This offer is good for pet parents in Muncie, Yorktown, Anderson and most surrounding areas however, if you live outside of our main service area there could be a small gas/travel fee per visit.
You can look at the map below and see we have a black line indicating our main service area, (south of SR 28/35, east of Nebo Rd, west of SR 35 and north of SR 67).
We'll let you know if there's an additional cost when we set up your Meet and Greet or when you book services if you're already a client.
This offer isn't valid with any other discount or offer.
We're here to help you with your pet(s), contact us if you have any questions.

Thank you and stay safe out there,

Kelley Stewart | CEO, Pet Sitter
sit-stay-play In-home pet sitting & more.LLC
"Your pet sitting, dog walking, poop scooping specialists!"
P.S. Be sure to check these other specials!
Unlimited Pet Nail Trims for 1 Year