We've done it this time! No, really, we have.
We partnered up again with Vie at Muncie to give residents FREE PET NAIL TRIMS FOR A YEAR. This offer is the best we've given away and hopefully we can make a lot of pets happy this school year.
Our pet nail trims normally cost $7 at our events, so this offer could save you up to $84 per year for one pet and $168 if you have two. So Vie at Muncie residents, don't let this offer end up like a stale cup of beer – drink up and take advantage of us. Really, we want you to!
Here's How to Get Your Free Pet Nail Trims
#1 – Move into one of the upscale apartments then you'll receive one of these resident cards.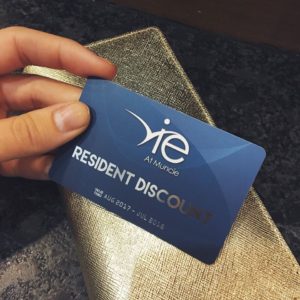 #2 – Bring this card with you to any of our Muncie pet nail trim events and voila! You'll get your dog or cat hooked up for free. On occasion we might have events specifically in the clubhouse or on the grounds for you wonderful people, but in the meantime, visit us at one of our events. This free pet nail trim for a year offer is only good for up to two pets per current resident per month.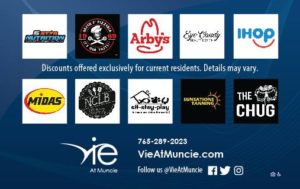 #3 – Feel free to check this post to see dates and locations of upcoming pet nail trim dates. Or, you can just give us a call at 765-744-5688.
In case you're undecided on living at Vie at Muncie, here's the amenities…