Tractor Supply is hosting their Out Here With Animals event on Saturday, August 24 and if you're looking to adopt a new pet or maybe you're just looking for some great deals on pet food or supplies, visit your local TSC. This is also a great time to meet rescue groups in the community. You can learn how you can volunteer at your local shelter or how to go about fostering a cat or dog. Volunteering and fostering is so integral to keep these groups functioning well. As a past and current mama cat and kitten fosterer, I can speak from first hand experience at the benefits of doing this; not only for yourself, but for the cats and the shelter.
Gift for New Adopters
Kelley Stewart, from sit-stay-play In-home pet sitting & more.LLC, will be visiting 3 local stores including Muncie, Anderson and New Castle on Saturday providing pet nail trims and she has a special gift for adopters at the Anderson location.
Kelley's offering to trim your pet's nails absolutely free on Saturday so stop by her table and get your pet's nails done before you put them in your car to take home.
If your new friend doesn't need a nail trim at the time of adoption, you can pick up a coupon from Molly, she's one of the employees at Tractor Supply and tell her you adopted a pet. She has an ample amount of coupons to handout so that means we're hoping many pets get adopted!
She makes monthly visits to the Tractor Supply stores to do low-cost pet nail trims. See all the dates and locations here.
If you choose to do the free service at a later date, be sure to bring proof of adoption to qualify for this offer.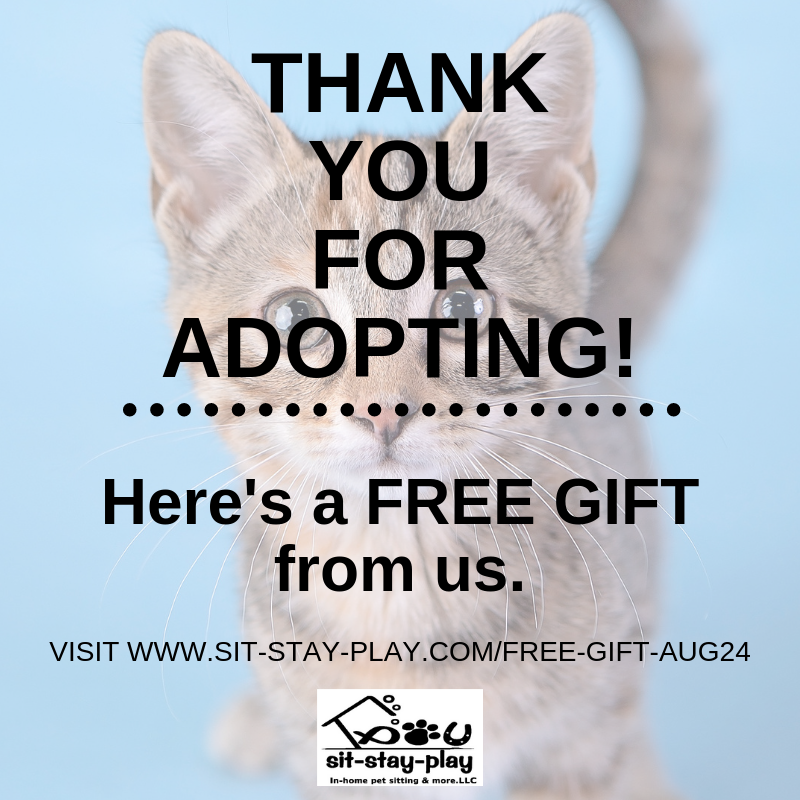 Vendors and Rescue Groups at Anderson Tractor Supply
Local pet-focused groups and rescue organizations that will be at the Anderson Tractor Supply include:
Animal Protection League
Madison County Humane Society
Mitzi's Morsels (pet food pantry)
Ambassadors for God's Creatures
Friends for Paws
CC's Exotic Pets
Willow Farms
Your Donation (and Fostering or Volunteering) Can Save Lives
Several of these groups accept donations all through the year.
Donations can include various types of pet food, toys and treats, as well as bleach, cleaning supplies, gloves and monetary donations.
These local groups play important roles in our communities and need our support. Many raise money for spay and neuter surgeries, others offer microchipping and help people with pet food when times are hard. Most of the groups help adopt out animals and promote spay/neuter services. Without them, there would be many more dogs and cats running the streets, producing more litters and getting injured and dying alone.
Please open your heart and support these local groups. Plus, stop by and see Kelley and let her trim your pet's nails or get a coupon to use at a later date.
Helping Animals is Our Mission,
Kelley Stewart, CEO|Founder
sit-stay-play In-home pet sitting & more.LLC
"Your pet sitting, dog walking, poop scooping specialists!"
P.S. Be sure to like our Facebook page! In October we're hosting Muncie Howl-O-Ween, a doggy Halloween party that's free to the public plus we'll have doggy costume contests at the Tractor Supply stores in October at our nail trim events. Get all the details about these events by clicking on the EVENTS tab on our Facebook page.