Here's a special offer for our dog walking services – buy now, save now and use later!
Times are crazy all over the world right now with all of this quarantining, social distancing, shortage of medical supplies, college students being stuck abroad and people buying up toilet paper like there's an apocalypse coming. My heart goes out to all the people that have lost loved ones during this crisis and I hope if you're reading this you are safe and you remain healthy.
As a small business owner, I'm concerned for the fate of my business and our society as a whole so I'm putting together a variety of packages and offers that will reward you, our wonderful clients, for when you are able to resume normal activities and give us a boost right now.
This Dog Walking Package is good for people that need their dogs walked now OR later…you can use the visits for times when you work long hours or when you finally book that vacation and want your dog walked while you're away. Whatever the reason, we're here to help!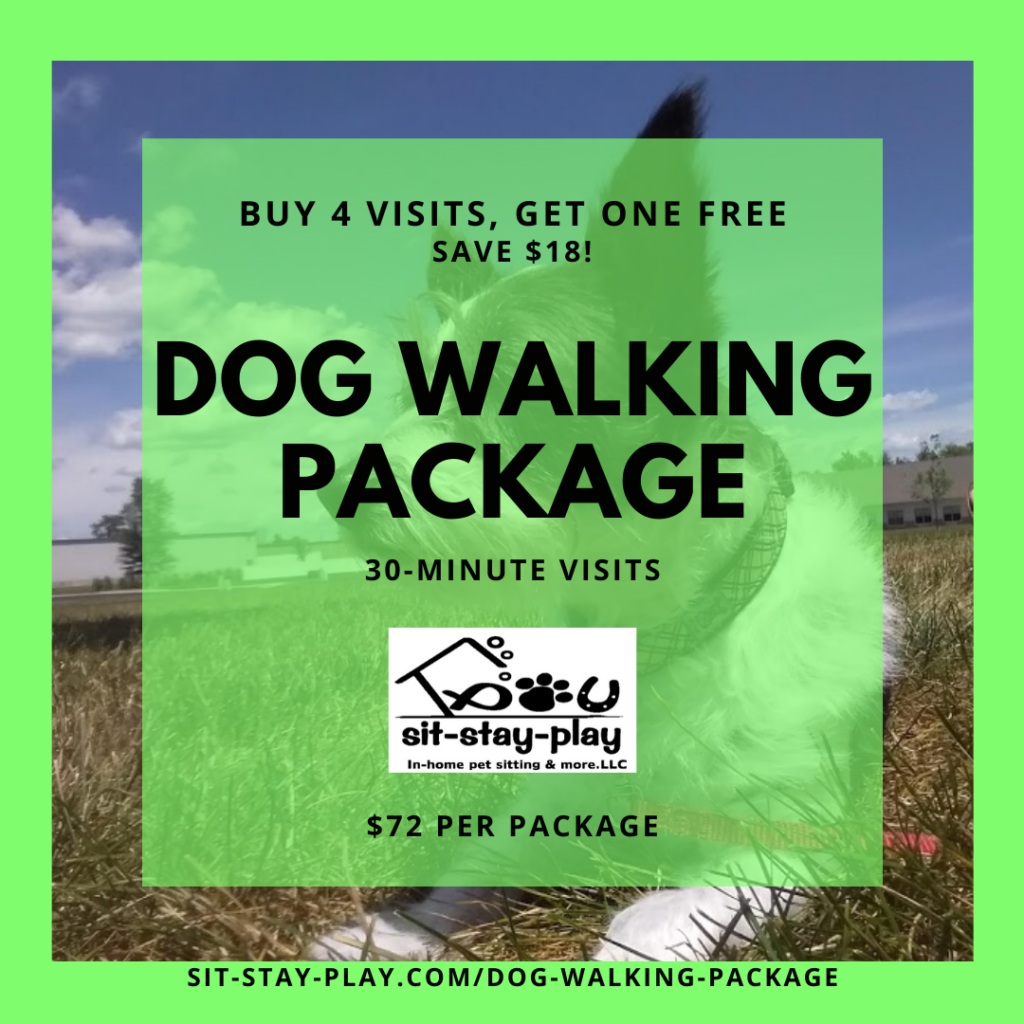 Here's how it works:

#1 – Click on this link which will take you to PayPal;
#2 – Type in $72 in the space provided or contact us if you'd like to skip the PayPal fees and mail a check;
#3 – Watch your email for a thank you message and a receipt;
#4 – When you want to schedule your dog walks just go to this link to request services;
#5 – If you're a NEW client, we'll set up a time for a Meet and Greet, we'll come over, meet your dog(s) and finalize paperwork then get you set for services. If you're already a client, we'll just double-check to make sure your forms are current and schedule your walks when you request them at this link.

PayPal not your thing? We accept cash and check. Contact us at kelley@sit-stay-play.com or call 765-744-5688 to make payment.

And a little more information about this offer…

This offer is good for pet parents in Muncie, Yorktown, Anderson and most surrounding areas however, if you live outside of our main service area there could be a small gas/travel fee per visit. You can look at the map below and see we have a black line indicating our main service area, (south of SR 28/35, east of Nebo Rd, west of SR 35 and north of SR 67). We'll let you know if there's an additional cost when we set up your Meet and Greet or book or services if you're already a client.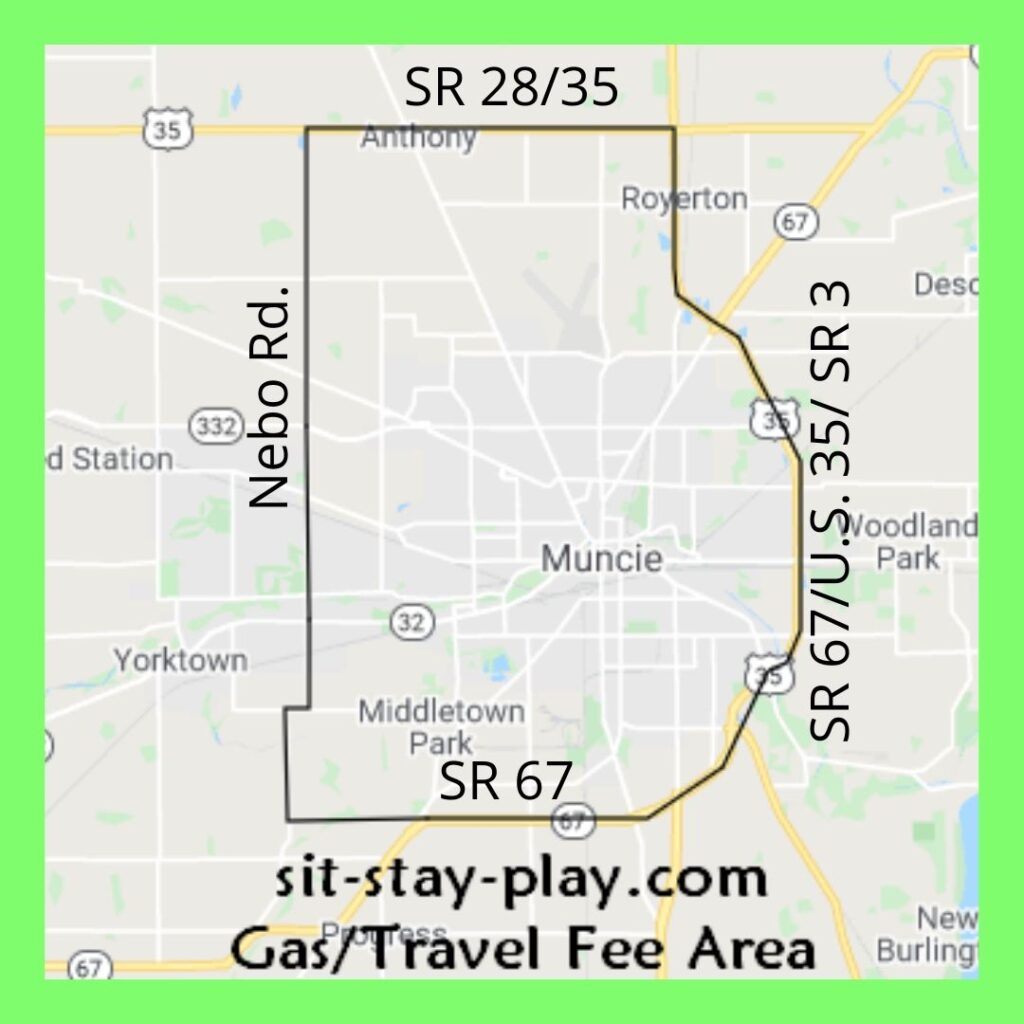 This dog walking offer won't last long so buy now if you're able.

Thank you and stay safe out there,

Kelley Stewart | CEO, Pet Sitter
sit-stay-play In-home pet sitting & more.LLC
"Your pet sitting, dog walking, poop scooping specialists!"
P.S. Be sure to check these other specials!
Unlimited Pet Nail Trims for 1 Year