Need a new change of scenery? Want to take your dad or husband somewhere besides Muncie for Father's Day?
These 8 ideas that Lucia from Great Destinations Travel shared with us will surely pique your interest and stir the travel bug in you. We have everything from car shows to hiking, beer fests and riverboat cruises listed and all of these trips are within three hours.
Whatever you decide to do, don't forget about your pets! Booking a pet sitter early will help you relax and allows you to focus on,"What are we going to do Saturday night?" versus "Oh my, we can't go anywhere because of the dogs!"…
Request a Pet Sitter Now!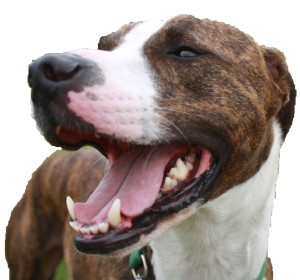 Ideas For Your Father's Day Getaway
1. Cincinnati is a great city, approximately 2 hours from Muncie! They are located on the river and have a Father's Day Riverboat cruise through BBRiverboats that is happening on Father's Day. There's several museums having special activities as well.
2. French Lick, Indiana — West Baden Springs is a beautiful old resort that has since been restored. An easy drive from Indianapolis and Louisville, this upscale destination features championship golf courses, world-class spas, Vegas-style gaming, horseback riding and activities for kids.
3. Louisville, Kentucky — Another great city with lots of things to do and places to see. Also located on the river there is a Father's Day Bluegrass River Cruise! There are also several outdoorsy things going on, a camping event at the KOA and a BBQ event at the Jefferson Memorial Forest.
4. Hiking Adventures — This is a list of Indiana hiking that would be a relaxing day for dad. Great for picnics or half-day activity before a cookout. A little bit closer to home is Summit Lake, recently listed as a top fishing spot in America!
5. Dayton, Ohio — Lots of events going on in Dayton this week and weekend for Father's Day.
6. For the gear head father, lots of car shows listed for the weekend of Father's Day. All are located in Indiana.
7. Fort Wayne, Indiana — Check out this link for fun things to do in Fort Wayne!
8. Upland Brewery Event — 20th Annual Craft Brew Festival in Indianapolis at the Phoenix Theater on Massachusetts Avenue, in conjunction with other cultural events going on in Indy!
We hope you have a fun time planning your weekend get away. Don't forget to book your pet sitter!
Enjoy Father's Day Getaway,
Kelley Stewart, CEO|Pet Sitter
sit-stay-play In-home pet sitting & more.LLC
"Your pet sitting, dog walking, poop scooping specialists!"
P.S. Visit our friends at Great Destinations Travel for your travel needs. There's awesome deals going on right now so call or visit their website and start planning a trip! (765) 284-6316