Wellness Day at Muncie Delaware County Senior Center – Free Service for Seniors
September 5 @ 9:00 am

-

1:00 pm
Join sit-stay-play In-home pet sitting & more.LLC at the Wellness Day event on Sept. 5 at the Muncie Delaware County Senior Center.
Free Activities Include:
Blood pressure screenings
Glucose testing
Flu shots (bring insurance and/or Medicaid/Medicaire card)
Blood drive with American Red Cross
Unused and expired human and pet medication drop off (labels can remain on bottles)
Plus other senior informational tables and services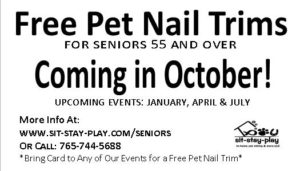 We'll be there introducing our FREE PET NAIL TRIMS FOR SENIORS program and you can learn what types of services we offer.
Things like, emergency pet care, pet sitting and dog walking are just a few services that seniors can benefit from. We can also give seniors tips on how to plan for long-term care for their pet in case they face a medical emergency. Our goal is to help seniors continue to keep their pet as long as their able – and offer a helping hand if they need it.
This new program we're launching is designed to help senior pet parents and their pets. It will help them save money and provide a their pet a better quality of life.
Learn about this program at this event. We'll announce the first date for our first SENIOR ONLY event at the Wellness Day – so don't miss it!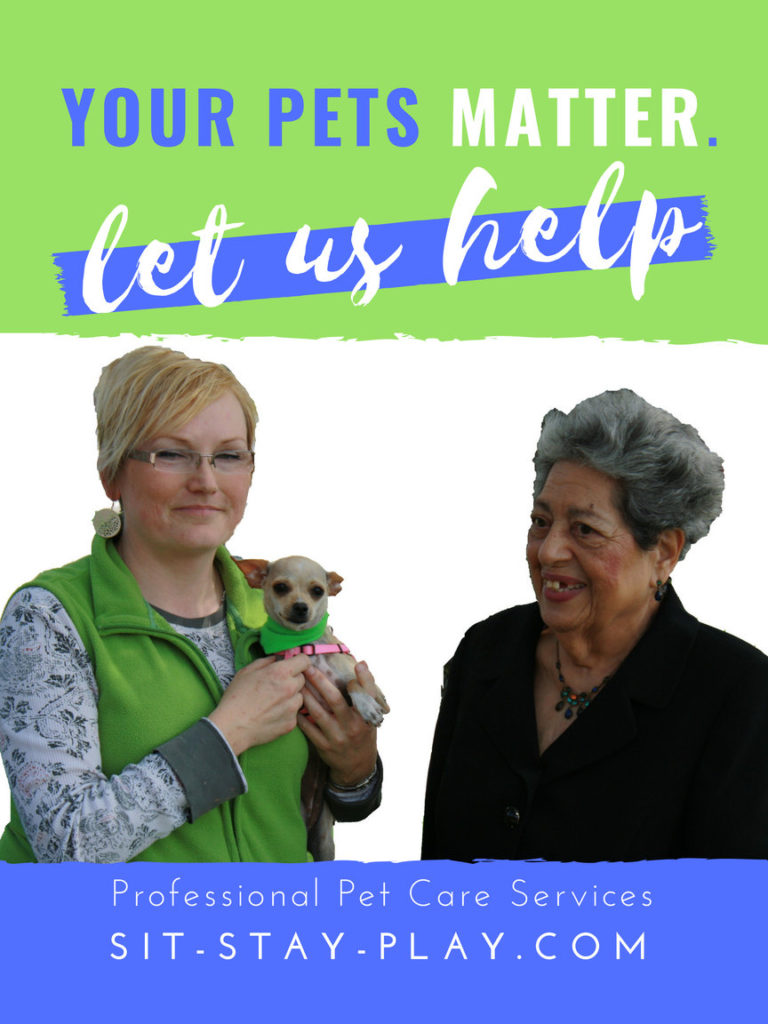 If you have any questions about this event or our pet care services please call 765-744-5688 or visit this link.
sit-stay-play In-home pet sitting & more.LLC provides professional pet care services to a wide range of clients including college students, professors, police, teachers, seniors and disabled individuals.
We'd love to help you out if you need pet care services.
Thanks,
Kelley Stewart, CEO|Pet Sitter
sit-stay-play In-home pet sitting & more.LLC
"Your pet sitting, dog walking, poop scooping specialists!"