We love pitties, pit bulls, bully breeds and all dogs here at Sit-Stay-Play and want to give you 5 ways to advocate for pit bulls.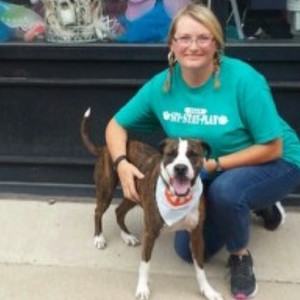 October is pit bull awareness month and to celebrate were sharing an awesome blog we come across today. Thanks Lola the Pittie!
Pit bull advocates all over the world are organizing pit bull walks, marches and gatherings, in fact, there's one scheduled in Indianapolis on October 25, which we'll attending. Do you advocate for pit bulls?
Our pittie, Boston, will be joining us AND his 2-legged Chihuahua brother will also be coming. Boston's a veteran at this event, we've gone the last 4 years. Sonny won't be walking; he'll get to kick back and take it easy in his wagon. Lucky boy!
If you're a pit bull fan, are you doing anything this month to advocate for pit bulls and raise awareness about this fantastic breed?
Our pet sitters and dog walkers here at Sit-Stay-Play love pitties so if you don't walk to take your dog to a kennel or have relatives or friends take care your pal the next time you go out of town, contact us.
Our services are flexible, convenient and compassionate. Contact us today for your pet sitting and dog walking needs.
Kelley Stewart, CEO | Pet Sitter
sit-stay-play In-home pet sitting & more.LLC
Providing pet care services in Muncie, Anderson, Noblesville, Fishers, Indianapolis and South Bend
#PetSitting #DogWalking #PoopScooping #PitBull